Funeral Study Day Programme 11th – 12th September 2020
Two days of talks which aim to bring academics, the funeral industry and the general public together to share knowledge about funerals.
Postponed from May 2020 due to Covid-19.
This preliminary programme for the day may be subject to minor changes, abstracts for the papers will be released by the end of July.
Tickets:
1 day ticket: £45 (£35 for students) available for both Friday and Saturday individually.
Weekend ticket: £80 (£60 for students)
Tickets available Summer 2020.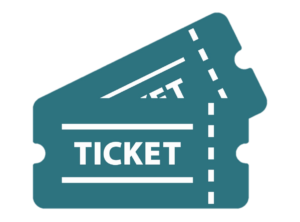 Tours, lunches and refreshments are all included, please notify us of any dietary requirements.
All venues are wheelchair accessible, please get in touch if you have any questions or access needs.
Friday 11th September
10.00am
Registration and refreshments
10.30am
Welcome address and The Coffin Works Story

Sarah Hayes

Morning session
11am
Coffin Biographies
Harold Mytum
11.30am
Dead Fashionable: Coffin Works Shroud Project Update
Sarah Hayes and Laura Joyce
Refreshment Break (12pm – 12.15pm)
12.15pm
Coffin Works Tour
Lunch (1.30pm – 2.15pm) at The Shakespeare Inn
Afternoon session
2.15pm
YOU are the funeral director- how can we restore ownership of our funerals to communities and families in the 21st Century
Carrie Weekes
2.45pm
Death Becomes Her: On Victorian Mourning
Rebecca Mitchell
3.15pm
Early Crematoria in Birmingham and the UK
Hilary Grainger
Refreshment Break (3.45pm – 4pm)
Keynote
4pm – 5pm
Pet Cemetery: Loving and Losing Animals, 1880-1948
Julie-Marie Strange
Saturday 12th September
10.00am
Registration and refreshments
10.30am
Welcome address and The Jewellery Quarter Cemeteries Project
Josie Wall
Morning session
11am
Law, Lore and Landscape: gravedigging in 19th to 21st century England
Helen Frisby and Stuart Prior
11.30am
Funeral Trains
Nicholas Wheatley
Refreshment Break (12pm – 12.15pm)
12.15pm
Journey's End Model Railway Demonstration
Nicholas Wheatley
Lunch (12.45pm – 1.45pm) at The Rose Villa Tavern
Afternoon session
2pm
Cemetery Tour
with Friends of Key Hill and Warstone Lane Cemetery
Refreshment Break (3.45pm – 4pm)
4pm – 6pm
Jewellery Quarter Poppy Project
Stitching workshop with Tina Francis at The Hive