One ticket, two tours!
The last Sunday of every month, 11am-3pm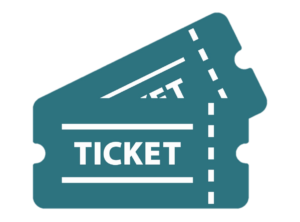 Join us and our friends at the Roundhouse as we spend a day exploring Birmingham's working class history.
What does it involve?
Your day will start with the 'Introducing the Roundhouse' tour.  
After that, there's a one-hour lunch break with ticket holders eligible for a 20% visitor discount at either Jonathans in the Roundhouse, next door at The Distillery or in the Coffin Works' new Casting Shop Cafe. 
After lunch, take a short guided walk along the canal to the Coffin Works for a guided tour of the site. The package tour ends at the Coffin Works.
Further Info on the tours 
Introducing the Roundhouse is an informal and interactive guided tour of the Roundhouse site, which tells the Roundhouse's story from canal wharf to noisy Victorian public works stables, right through to a new purpose as a modern-day heritage and wellbeing hub. 
In its time, the Coffin Works was a fantastic Victorian Jewellery Quarter factory and produced some of the world's finest coffin furniture, including those for many royals. Now the workbenches are still full of all the original stock and tools of the trade, and with some of the original machinery working again, you can truly experience the sights, sounds and stories of this hidden gem. 
For further info on the Roundhouse, see their website here.
Tickets are £18.50 per person.
Tickets include: both guided tours, a guided walk from Roundhouse to Coffin Works, 20% off at Jonathans in the Roundhouse, 20% off at the Coffin Works Café and 20% discount off food at The Distillery (discounts valid on the day of your tour only).
Pre-booking is required so click here to get your tickets from the Roundhouse website now.
Dates of Package Tours with Roundhouse and Coffin Works 2022:
Sunday 28th August
Sunday 25th September
Sunday 30th October