Working in partnership with Moseley-based Nomad, Coffin Works is proud to present our very first evening of outdoor live music, comedy and spoken word entertainment.
Think an eclectic mix of talented performers, cabaret-style tables and tea lights; Bohemia, music and laughter in our amazing Victorian courtyard. Summer is on its way!
Bottles of wine, cans of beer and pop, fruit juices and hot drinks will be on sale.
Here's our line up!
Tom Christian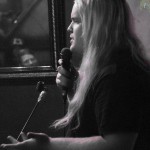 Tom Christian is a sharp, hilarious genius.  He recently won the Midlands Comedy Awards Best New Act 2015.  He also has an astonishing relationship with several customer service departments around the UK, as his spoken word reveals.
Glyn Phillips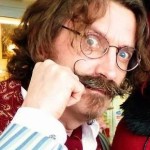 Hi! My name's Glyn Phillips and I'm going to sing some comedic songs.  I am not a singer. I'm also not a comedian. Could be awkward …
Debbie Aldous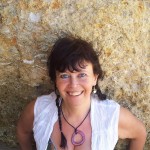 Debbie Aldous speaks from her heart and soul, and thrills the audience with laughter and passion.  She is a story teller and a mistress of mindfulness.
Joe Smith and The Holy Rollers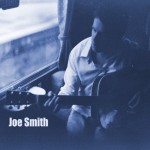 Joe Smith is a unique singer/songwriter of no fixed genre. Backed up by The Holy Rollers, he pursues a path of creative chaos across the cafes, bars and speakeasies of downtown Birmingham. Huzzah!
Dave Pitt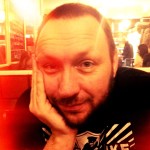 Dave Pitt is a part time writer, quarter time performer, full time shelf.  A mix of poetry, comedy, poignancy and profanity.
David Freja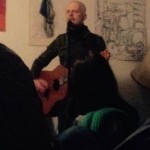 David Freja has been performing at venues in and around Birmingham for a number of years, with the occasional folk festival further afield, e.g. Cropredy, Sidmouth, Wigan and the Nick Drake Gathering.  His set will include his own finely tuned compositions and also covers by the likes of Neil Young and Nick Drake.
David Rees-Jones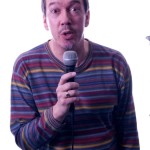 Skilfully carved out of Snowdonian slate, and mixed with an essence of Brummie concrete, David Rees-Jones is surprisingly, mostly organic.  He is a comedian, musician, spoken wordsmith, writer and improviser.  David has been nominated for many prestigious things, such as the bucket challenge in 2014, which he gracefully declined.  David's Latin teacher once described him as being 'ridiculam, venustus atque callidus.'  That says it all really.
Please note: the acts may be subject to change. No refunds available due to inclement weather – the show will go on!
This is part of the Summer is on its Way weekend at the Coffin Works 5-6 June 2015