Maureen Cooper visited the factory in 2011 before restoration work began. She was inspired to make work which responded to her visit and own experience of loss and memory. The exhibition will explore what remains of the former coffin fittings factory, what is left in the minds of people who worked there and the memories left in our own minds of people we have known and lost.
The exhibition will include print, photographic and mixed-media wax work weaving together the building and its artefacts to reflect the grieving process.
The exhibition will run from Wed 3 February until Thursday 28 April 2016. Free admission during museum opening times.
You can visit Maureen's facebook page to discover the processes she uses to create her work https://www.facebook.com/maureencooperartist/
Artist Biography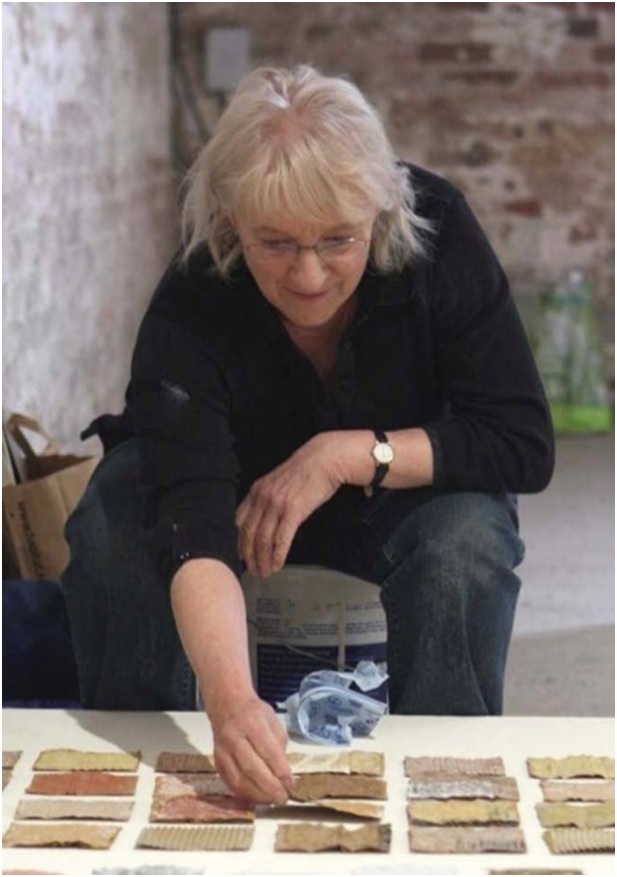 Maureen Cooper is a retired teacher with a passion for the visual arts, living in Leicestershire. Maureen studied at Leicester University Attenborough Centre completing a two year experimental, ideas-led, advanced art course.
Maureen tells us,
"My eye sees a landscape or an interior at any one time as a continuous scene where I can focus on particular points of interest, fast forward or replay, though never returning to the exact moment in time. Memories of seasonal changes and knowledge of its history inform my looking. I take photographs, but these isolated images hold one, framed moment and can only relate to each other in terms of overlap or information provided by the viewer. This point of dislocation and fractured memory, where each image makes sense in isolation but resonates with others to make an internal landscape is where I begin".
Her recent work, inspired by the National Forest, has culminated in two solo exhibitions, one at The Atkins Gallery, Hinckley, Leicestershire and the other at Bank Street Arts, Sheffield. Her two year photographic record of The Dower House Gardens, Morville, Shropshire, will also form the basis of future work.