Being based at The Coffin Works, reflects very much our personality of who we are as individuals and as a business. Why? Because when you get under the skin of The Coffin Works, it is all about the detail and the finishing touches that makes a difference to an end product.
That is what Levells is all about. As an established brand and marketing consultancy, based in the Jewellery Quarter over the last 30 years, we get under the skin of a business and mine out that golden nugget, that sets you apart from your competition. The one bit of detail that gets you noticed for the right reasons.
Once we have that, we need to make sure that this one small essence, shapes your language, visual and personality of your brand. Communicating this message, in the right media, to your audience, so you retain and attract customers and employees alike.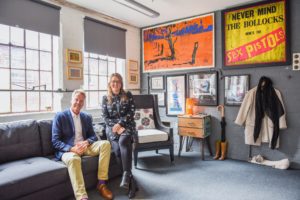 Partnering with clients in the manufacturing, professional services, technology and leisure sectors, has led us to work with businesses who want to lead from the front. Telling their story in an authentic and innovative way reflecting the true personality of the brand so it becomes memorable and respected.
For a chat on how we can help you get the best out of your brand talk to Mark Levell or Lisa Westley.