Learn more at Newman Brothers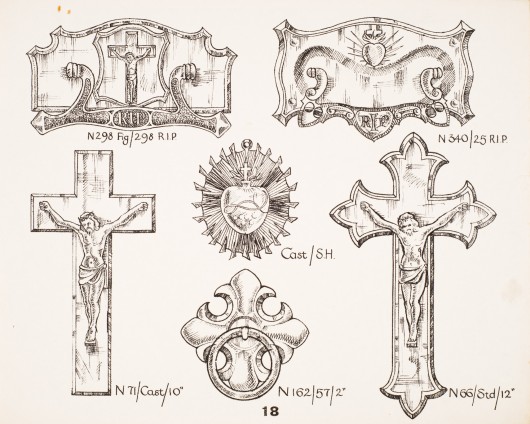 The Newman Brothers' collection is both extensive and unique, contributing to our understanding of the changing attitudes to death and indeed life over a hundred-year period. Click here to see our new Collections Archive. 
---
Dr Julian Litten, formerly of the Victoria and Albert museum, and an expert on the Victorian way of death, describes Newman Brothers as
"the most important manufacturer of such items (coffin furniture) at a time when England was regarded as the template for funerary pomp and extravagance" and Dr Hugh Willmott of University of Sheffield says "This collection represents a unique and internationally important resource for a wide variety of social, economic and industrial studies, and as such must be preserved for the nation." 
---
Collections research is an ongoing process that continues to colour the bigger picture of Newman Brothers, filling many missing gaps in our current knowledge. This is an exciting period as we have only really scratched the surface, as the company archive hasn't been sufficiency scrutinised since Newman Brothers closed its doors in 1998. Thanks to our talented research team and their admirable patience and appetite to 'resurrect' lost knowledge, we have managed to build a history of the company through the use of key documents in our possession and the wealth of archives on-line and in local libraries. We will continue to provide updates on all research pursuits and highlight any new discoveries via our blog and the links below. For now, click on the links below or search our Collections Archive to explore our current research findings on the products that made Newman Brothers famous.
Our Collections Development Policy is available here:
Collections Development Policy – Newman Brothers at The Coffin Works