Newman Brothers supplied coffin furniture for the funerary trade. They produced a range of fittings which would have been used to denote faith on a coffin.
Furnishings such as Crucifixes, RIPs and Sacred Hearts might have adorned the coffins of Catholics and other denominations of Christianity, for example.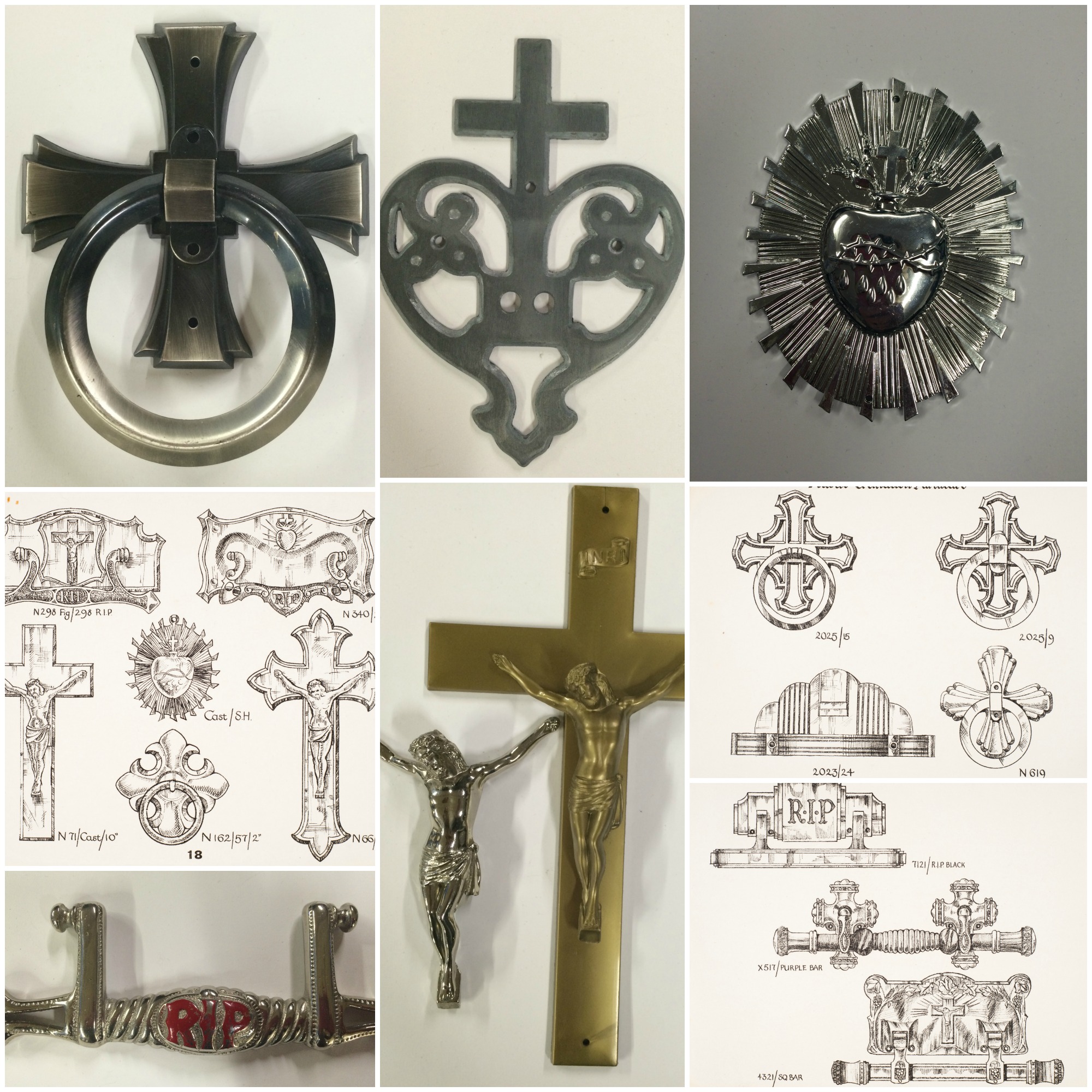 There was also a larger range of secular, non-religious, fittings including breastplates, handles and backplates. These would have been used on coffins, regardless of, and in keeping with faith. Here are some images from product catalogues.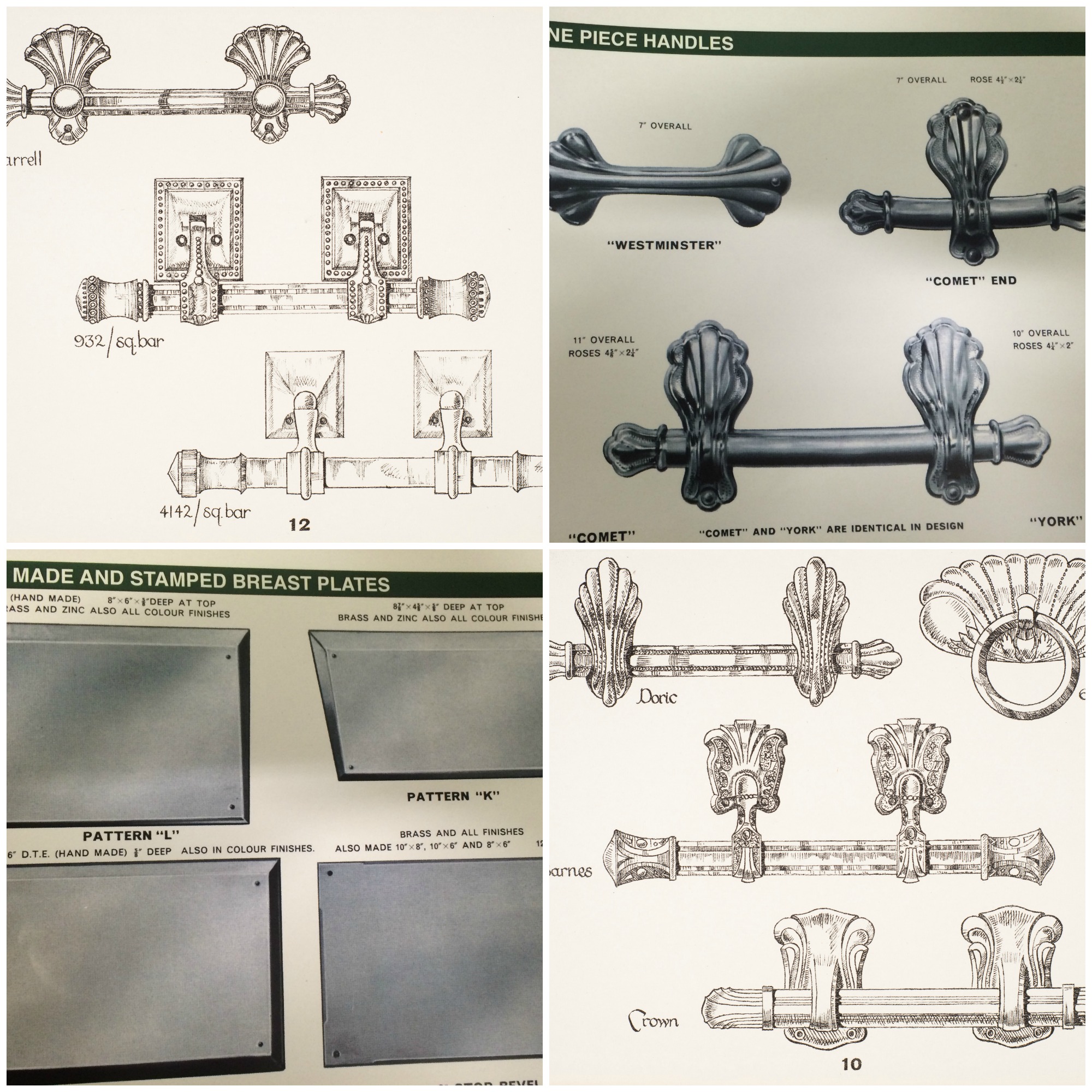 Apart from the ornaments and handles produced to represent a Christian burial, we do not have any evidence that Newman Brothers produced ornaments to denote other faiths. Funeral Directors have told us that they would have used the secular furniture designs from Newmans, but would have bought religious symbols from other suppliers. Here are some examples:

Funerary Traditions
In the film below we explore how different faith groups deal with death and funerals; the various funerary practices and cultural customs. A huge thank you to the community members who shared their own experiences of funerals with us, and to the Birmingham Council Of Faith for their support.
Funerary traditions with BSL 171014m-MPEG-4 from BirminghamCT/Garbi on Vimeo.
Filmed and produced by TigerFeatures. Content Editor: Jenni Waugh. Funded by an AIM Biffa award.
Death in… A Personal Perspective by Sairah Rehman
Back in 2013, when we were gearing up to open Newman Brothers and wanted to know more about funerary traditions we asked volunteer Sairah Rehman to research and write some features about how different faith groups deal with death and burial. See the articles she wrote from a personal perspective which explore death in Islam, Judaism and Christianity.