Trade Catalogues from Newman Brothers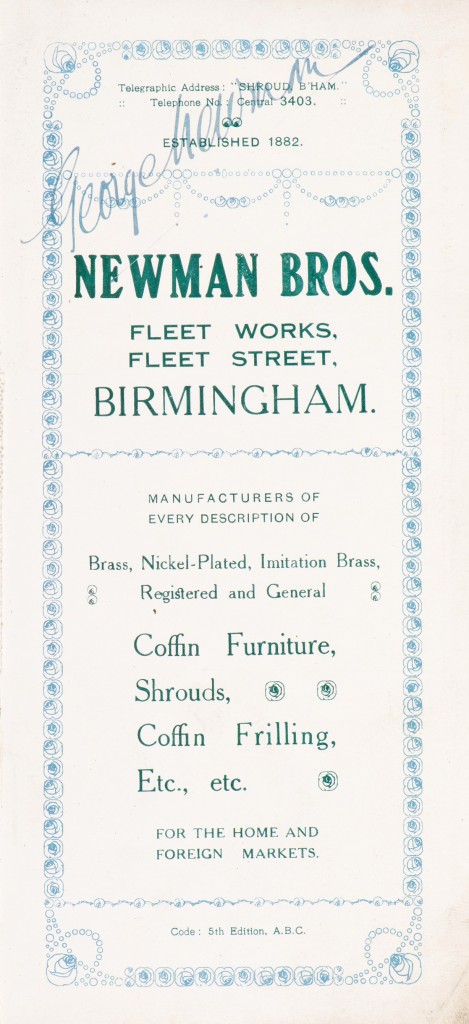 We have five Newman Brothers' trade catalogues in total, which seem to span their hundred and four years in business. These provide a comprehensive guide to their product range during this period and also demonstrate the change of their favoured materials over this period. Brass was their metal of choice from 1894 until at least the 1940s, when it seems that tinplate and zinc-based products begin to take over.
We can tell from the image above, as well as from our archive, that Newman Brothers were selling to the national and international markets. This catalogue page dates from before the First World War when brass was still a metal of choice, but cheaper variations were on offer with nickel-plated and electro-brassed finishes.
Look out for our updates coming very soon!