It was Joyce Green, the last owner of Newman Brothers, whose wish it was for the company to become a museum. After five vacant years and tireless campaigning, she sold the business to Advantage West Midlands (AWM) in 2003, on the basis that the building would not be used for residential use for a period of five years, thereby giving the project enough time to raise funds to fulfill her dream. In the same year it was featured on the BBC television series, Restoration, which drummed up even more interest in the project.
That dream appeared to be a reality when Birmingham Conservation Trust (BCT) were brought on board the same year to lead on the development of the project. But uncertainty over funding stalled the project until 2005 when further project development and a business plan could be drawn up. The project seemed to be back on track in 2006 when £1.5 Million of funding was secured, which allowed a full professional team to be appointed by 2007. Everything was moving in the right direction with listed building consent and planning permission secured in June of 2008, which set out designs to transform the Newman Brothers' building in to a visitor attraction and a mixed-use venue of lettable studios spaces. Newman Brothers was now a designated listed building and its Grade II* status brought wider recognition to the importance of the project.
Then disaster struck
Advantage West Midlands, who owned the building and were the chief supporter of the project, had its funding withdrawn by central government in 2009 and announced that they would be unable to assist Birmingham Conservation Trust with any further grants. This was a devastating blow for the project that had already been seven years in development.  But with the help of a grant from Birmingham City Council, BCT purchased the building and its contents in June 2010 from AWM.  A complete re-think of the project was in order, as costs had to be reduced by half in order to secure the £2m necessary to transform the building and guarantee funding. But, with new maintenance and business plans drawn up and a successful HLF bid of just under £1 million, the project was alive and kicking once again and since then we haven't looked back.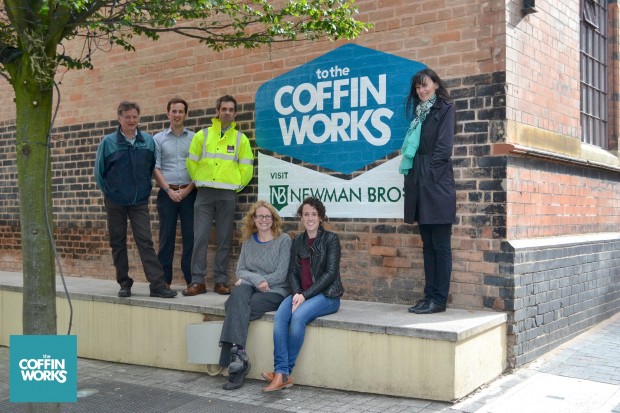 A new professional team was appointed in 2012, and we've been working tirelessly ever since to transform Newman Brothers into Birmingham's next visitor attraction and make Joyce Green's dream a reality. We owe a lot to the various teams and individuals who have been involved in this project for the past 15 years, and even more so to Joyce, whose vision and steadfast determination has enabled us to be able to share such an important part of this country's industrial heritage with the wider public.