So, who thought cleaning could be so rewarding and fun? Isobel's smile below says it all!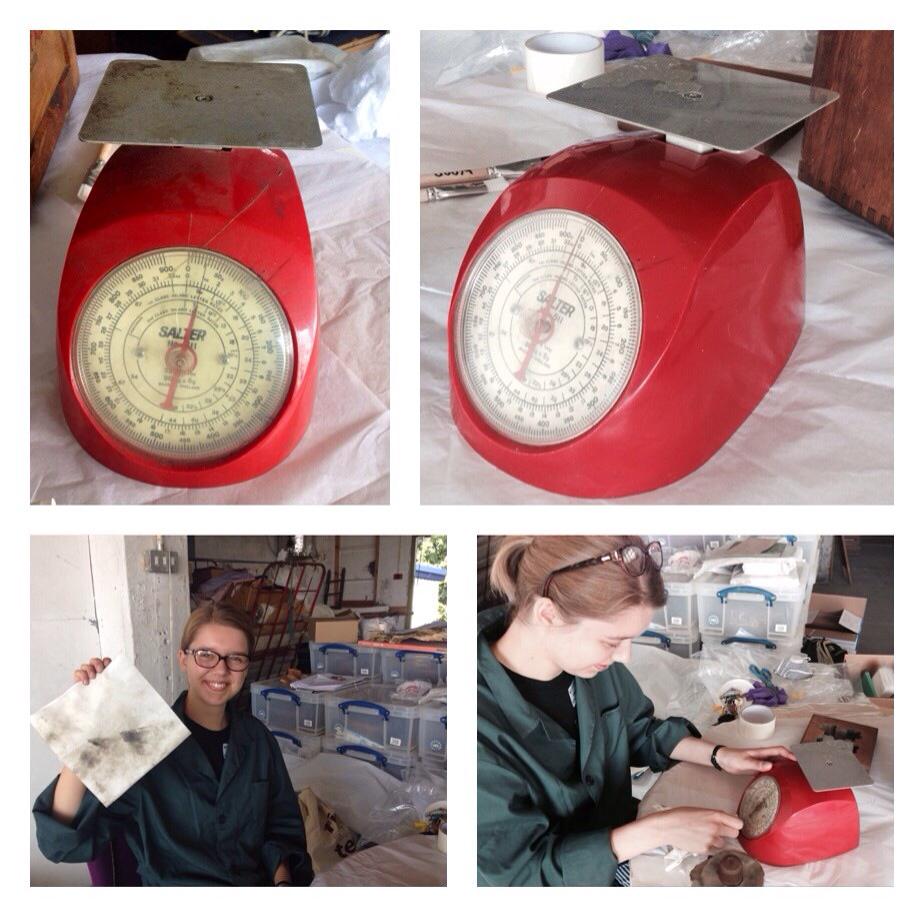 Our volunteers love the Newman Brothers collection as much as we do and many take an active role in caring and preserving our collection by helping us clean it using conservation methods.
Working with Sarah, our Collections & Exhibitions Manager, and Deborah Magnoler, a professional conservator who volunteers on the project, our volunteers are trained to keep on top of the dust, check pest traps and test light and humidity.

Find out more about why Collections Care is so important by reading these two blogs:
Collections Care is not just Cleaning
The Conservation of the Green Chair in the Shroud Room
Before we moved the contents back into the Newman Brothers factory, after 7 years in storage we worked with a team of volunteers to conserve some of the objects going back on display.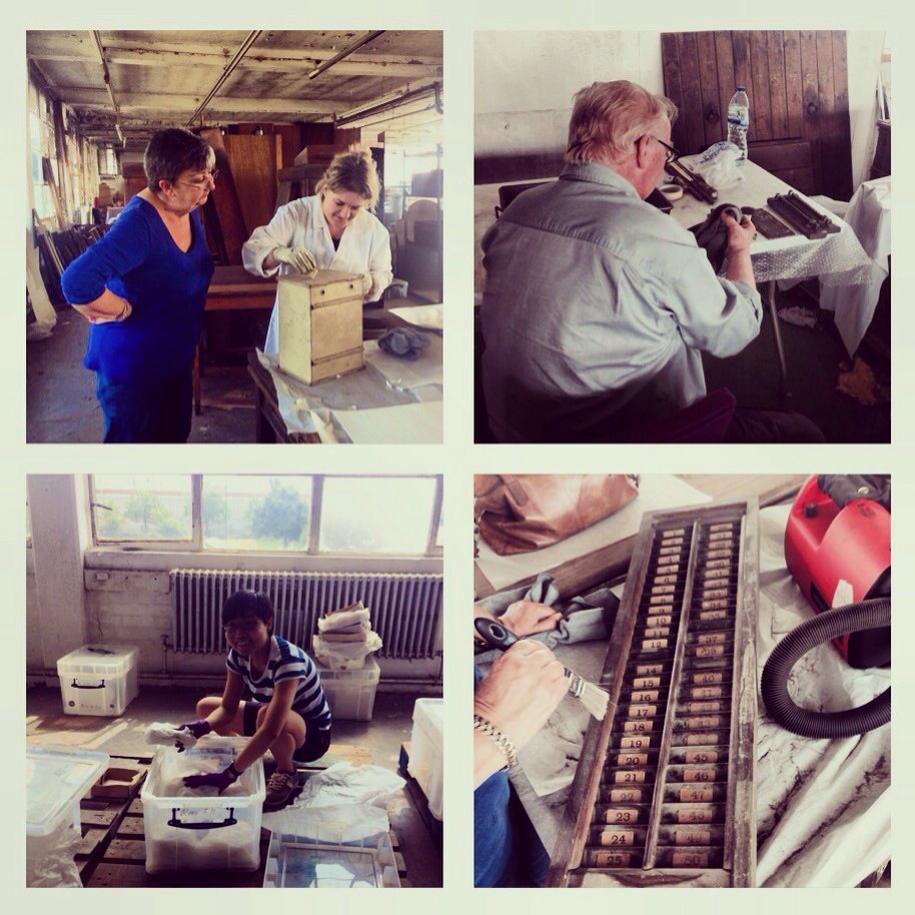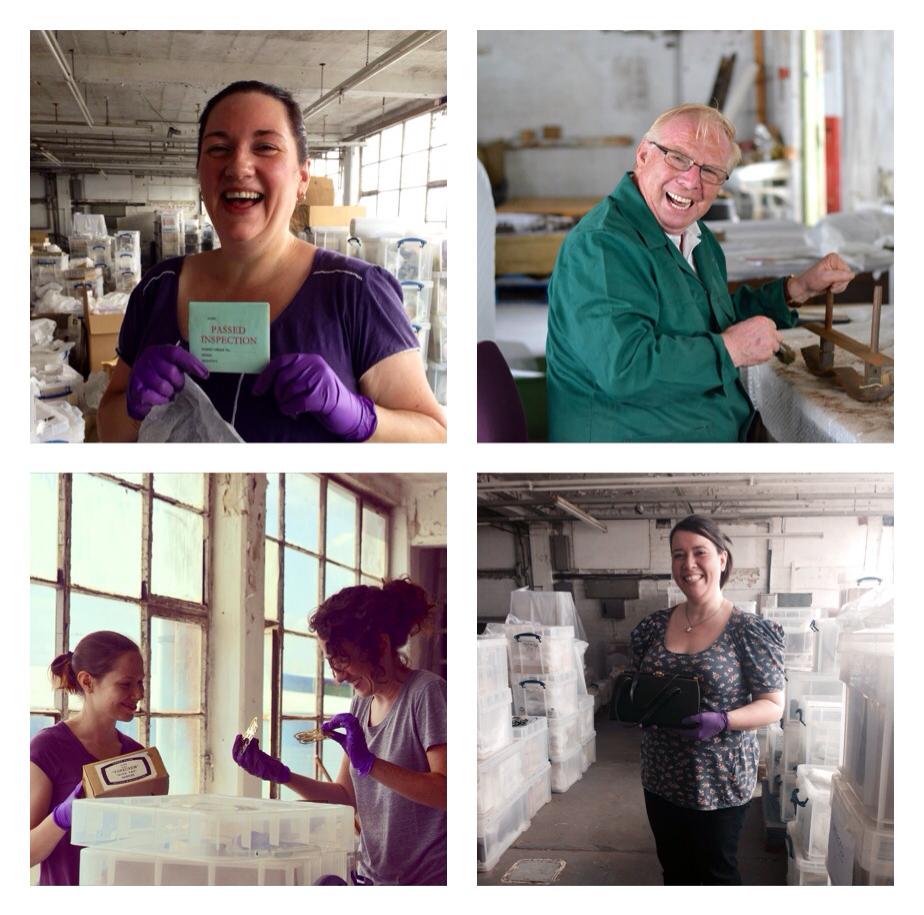 Now the museum is open we need to make sure we have a strict cleaning regime on a weekly basis and our volunteers help us achieve this whenever they get a spare moment if they are also involved as tour guides or on front of house, or they come is specifically to help us look after the collection.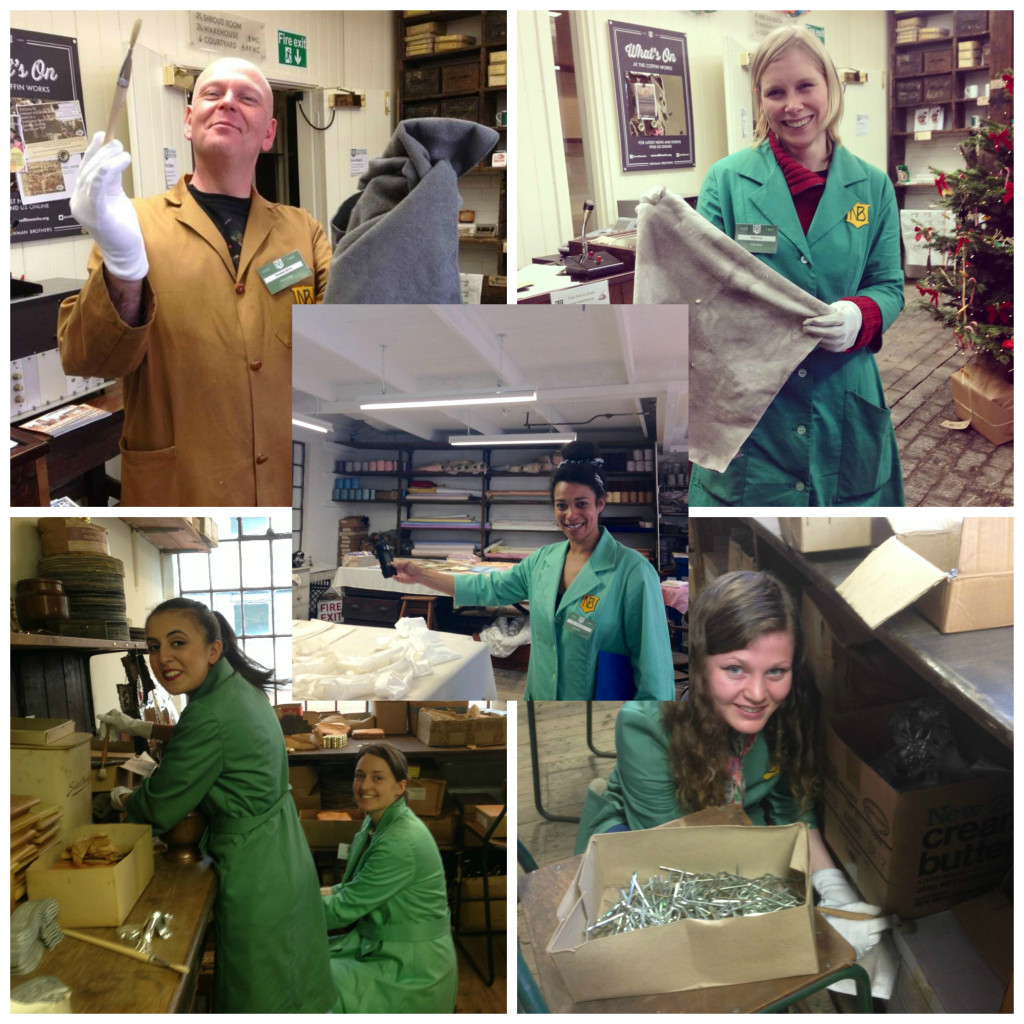 If you are interested in being part of collections care team of volunteers, please contact Sarah Hayes, Collections & Exhibitions Manager, to register your interest.
sarah@coffinworks.org