There are a different ways you can get involved as a volunteer at the Coffin Works.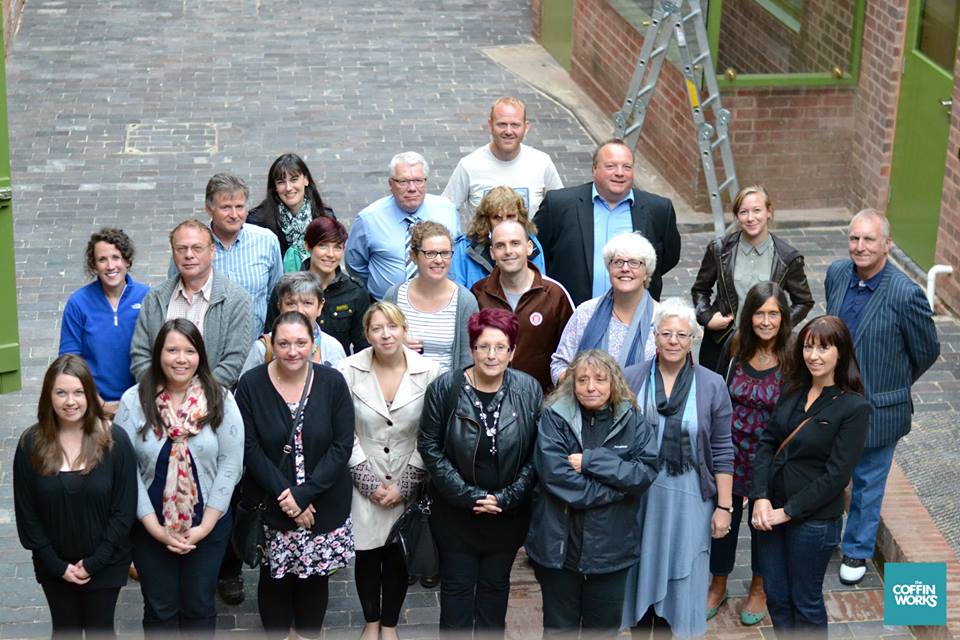 Recruitment for the following roles is now open:
Front of House Retail Assistant

As a Front of House Retail Assistant, you will make those all important first impressions as you greet visitors, issue tickets, answer telephone and email enquiries, and deal with sales in the shop. If you're a friendly person and feel confident dealing with cash and general enquiries, then this role is for you. Find out more by clicking the link below.
Front of House Retail Assistants
---
Tour Guide
Are you confident and passionate about Birmingham's social and industrial history? Would you love to tell stories about our building and collections and engage actively with visitors? If so, this role is definitely for you, as you will be at the heart of our offer keeping the building and its contents alive.
---
Room Enabler
Room Enablers have a vital role to play in bringing the Coffin Works Museum to life, inspiring visitors and helping them learn more about the history of our factory in an interesting and enjoyable way.
Room Enablers also play a valuable part in safeguarding our Accredited collection and building.
Interested?
Please get in contact with the team, who will send you an expression of interest application form and will arrange to meet you for an informal chat.
Contact us by email: volunteers@coffinworks.org or by phone: 0121 233 4785.