This exclusive event brings three unique venues together for just one night!
Experience a taster tour of the award-winning Coffin Works Museum, an exclusive trip inside Warstone Lane Catacombs and then on to Arch 13, one of the Jewellery Quarter's trendiest spots, to finish with a signature seasonal cocktail.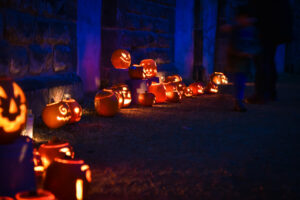 There are two dates for this event: the first takes place on Halloween night, 31st October, and the second on 2nd November, the eve of Day of the Dead. This is the perfect way to welcome the autumnal season, experience the heritage of the Jewellery Quarter after dark and support three different local venues.
The evening will start with a short taster tour of the Coffin Works, taking in the atmospheric courtyard, perfectly decked out for the Halloween season. You will then walk over to the Warstone Lane Catacombs to experience a rare opportunity to step inside part of the 19th-century burial chambers and experience a short tour of their fascinating history.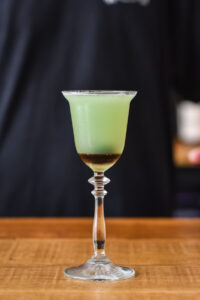 After this, you'll walk over to Arch 13 to sample a signature cocktail, named 'Ringu's Slipper', made exclusively for this event only! And we promise it won't disappoint. But what's even better? Arch 13 are giving you 10% off food and drink if you choose to stay a little bit longer, which we highly recommend you do.
Please note that you will be escorted between each venue (but, to maximise time, please be aware this is not an informative walking tour). Please wear suitable footwear, as this event does involve walking and some surfaces are uneven, particularly in Warstone Lane Cemetery.
Walking distances between each venue are below:
Coffin Works Museum to Warstone Lane Catacombs: 0.7 miles
Catacombs to Arch 13 Bar: 0.8 miles
Ticket price: £30

Event Itinerary
6pm – Meet at Coffin Works (13-15 Fleet Street, Birmingham, B3 1JP)
6.05pm – Tour of Courtyard and Stamp Shop (Photo opportunities in courtyard with a Coffin)
6.40pm –Walk to Catacombs for tour
7pm – Arrive at Catacombs for Tour
7.40pm – Tour of Catacombs finishes and group walk over to Arch 13
8pm – Group arrive at Arch 13 for one signature cocktail and 10% off other food and beverages.
Other Useful Information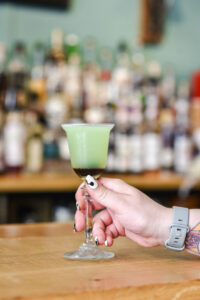 Cocktail ingredients: Midori, Cointreau, citrus (lemon juice) and a black cherry.
You'll also receive a 10% discount on food and drink.
Address of Coffin Works: 13-15 Fleet Street, Birmingham, B3 1JP