1894 – 1999: Fleet Street Works
Newman Brothers were originally brass founders, established in 1882, by two brothers, Alfred and Edwin Newman.
Alfred and Edwin Newman originally operated from premises in Nova Scotia Street in what is the Eastside area of town today. As brass founders their business was based on casting an assortment of metal articles, in this case, largely cabinet furniture from molten brass. But by 1894, just over ten years later, they had moved to new premises at 13-15 Fleet Street in the Jewellery Quarter. This move also spelled a slight change in their production line.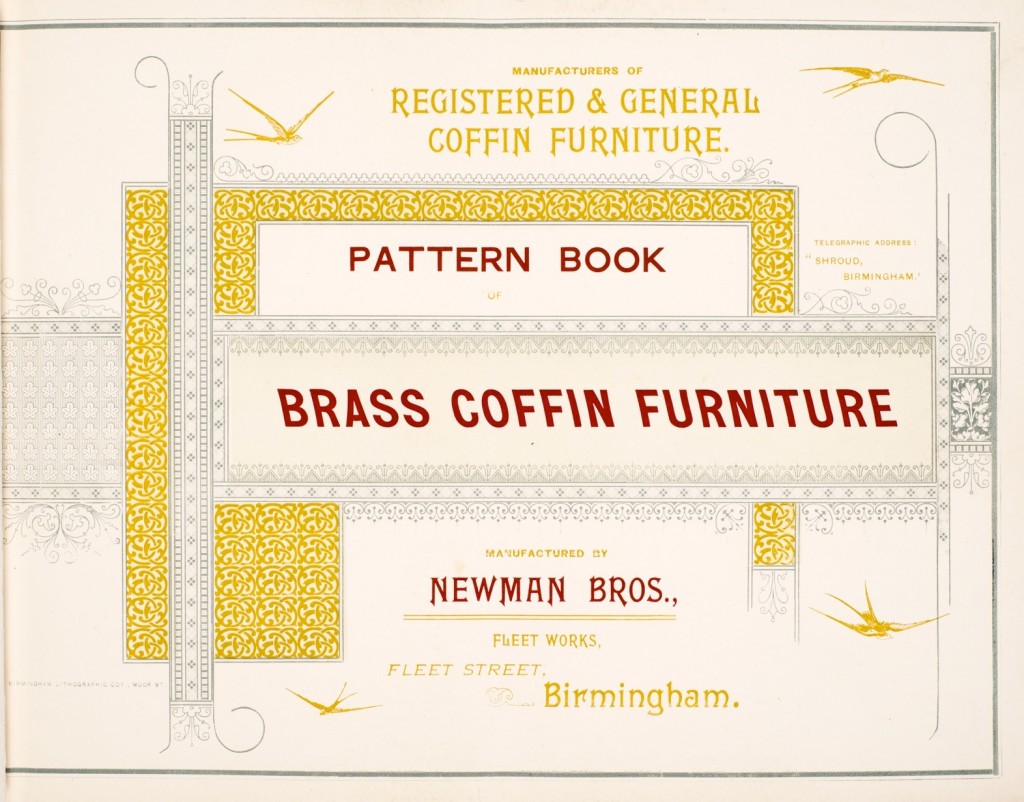 Coffin Furniture Manufacturers
They were now listed as 'Coffin Furniture Manufacturers' and specialised in the production of general brass furniture. We say slight change as coffin furniture is, in fact, a natural extension of the jewellery and 'toy' trades and their many ancillary trades, using not only the same materials, but also incorporating the same skills and processes to produce various metal goods. It comes as no surprise, therefore, that they entered this aspect of the trade, as there would appear to be more money in coffins than cabinets. Coffin furniture covers a multitude of products from handles, breastplates, crucifixes, decorative ornaments to shrouds and robes.
The move from cabinet to coffin furniture also coincided with a change to the partnership of the business, as Edwin's involvement was dissolved in 1895, making Alfred the sole owner of the company. We don't know what caused this change in circumstances, but Edwin's exit resulted in Alfred running the business as a sole trader for 38 years until his death in 1933. At this point, Newman Brothers was valued at £12,500; a sum that suggests the company was doing well. After Alfred's death, two of his sons, Horace and George took over the running of the business, now a limited liability company, as the new generation of Newman brothers. George died in 1944, and Horace continued to run the business as the main director shareholder until he died in 1952. His death spells the end of the unbroken Newman link to the business and although the brothers' sister, Nina Newman, still had shares in the company and was therefore technically a director until 1980, the direct management by a Newman of the business ends with Horace in 1952.
From that point, and for the majority of Newman Brothers' time in business, the company was managed by a small group of shareholder directors, with the main day-to-day running of the company taken over by the Whittington family, relations of the Newmans' and a family known as the Doggarts, after Horace's death.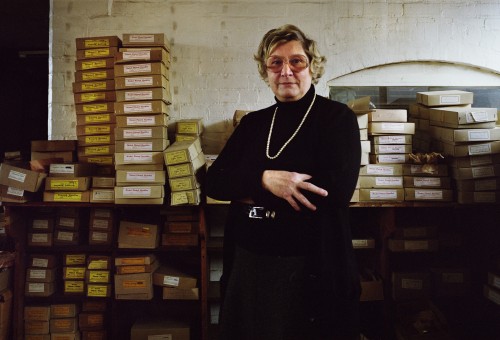 Perhaps most intriguing of all is how the last owner, Joyce Green, acquired the company, working her way up from office secretary in 1949 to company secretary sometime in the 1950s, to finally sole owner of Newman Brothers in 1989, until it ceased trading in 1998. Joyce Green was associated with Newman Brothers for over 50 years and when the company was dissolved in 1999, she turned her attentions to saving the building and preserving a rare slice of this country's industrial history, with the aim of turning it in to a visitor attraction. She continued her involvement for another 10 years, until 2009, when at the age of 78, she died. Joyce's steadfast determination and wish for Newman Brothers to live on is now a reality and the new generation of Newman Brothers' staff will continue her legacy.