Why the Jewellery Quarter?
Many people wonder why Newman Brothers chose the edge of the Jewellery Quarter to set up their new business in coffin furniture. Although Birmingham was the centre of the production of coffin furniture, it was still a relatively small trade in comparison to some of the city's other industries in the 19th century. The production of jewellery, trinkets and 'toys' were by far bigger business and more concentrated in this area, but crucially they had a few things in common which made this area key; the skills, materials, machinery and processes were virtually identical. It was just the end usage that separated them. It made perfect sense for Newman Brothers to position themselves on Fleet Street and take advantage of this fact.
360° View of Newman Bros. Product Boxes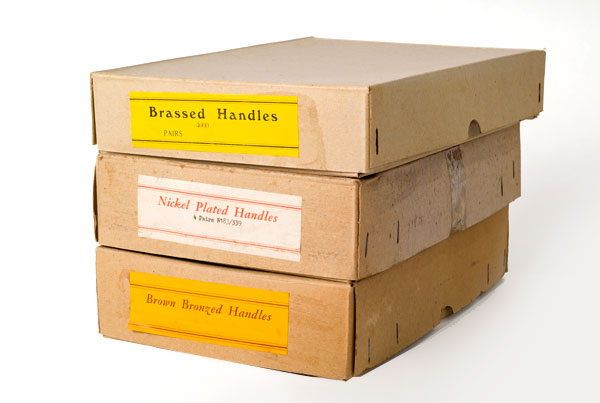 Use the play button to rotate the object automatically, or alternatively you can drag the item with the mouse or your finger to move it around.