The history of Newman Brothers during the First World War is sketchy at best due to the lack of substantial archival material.  We have only snippets of information that shed light on this period, such as the tragic story of Private Lewis Edward Watkins.
Lewis was born in 1892 in Sparkhill, Birmingham.  In 1911 he was 19 and was working as a 'Brass Polisher' at Newman Brothers. His father Edward also worked at coffin furniture works, presumably Newman Brothers. Although we aren't certain Lewis might be in the photograph below of the Newman Brothers' workforce taken around 1912. We think he is in the front row, furthest to the left.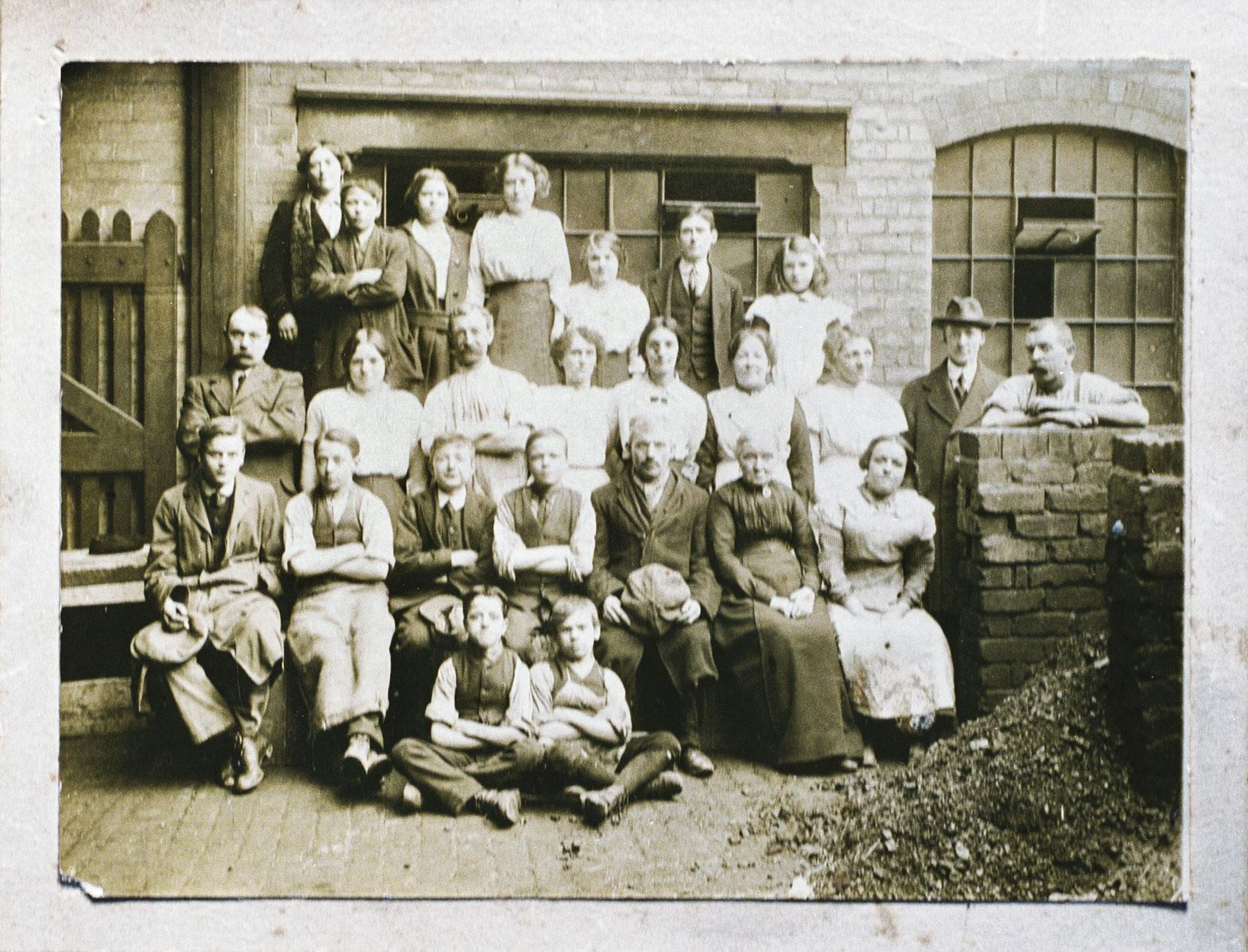 Lewis was a champion cross-country runner and winner of numerous prizes. He was also captain of the Lozells Harriers, with a promising future in athletics. In late 1915 the First World War was well underway, on 20th October Lewis had just turned 23 and answered the call to enlist, joining the Royal Garrison Artillery (RGA).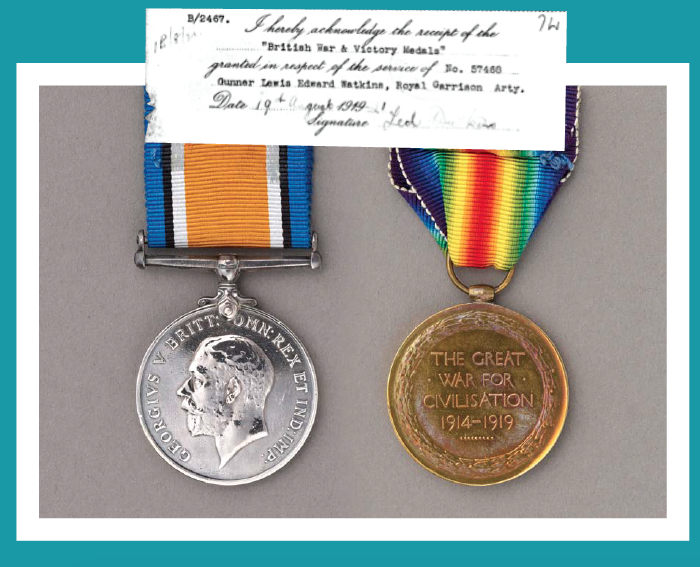 His service records tell us that Gunner Lewis Watkins progressed to 'millwright', which involved the maintenance of machinery, work that similar to what he did at Newman Brothers.
Lewis died on 26th September 1917, aged 25. The circumstances of his death are unknown. On that day his regiment was at Polygon Wood engaged in an action that was part of the Battle of Passchendaele in Belgium. The Royal Garrison Artillery played a crucial role in allowing infantry divisions to advance behind German lines.
Lewis was posthumously awarded the British War and Allied Victory Medals, which were collected by his father on 19th August 1919.
After more than three months of brutal trench warfare, the Allied forces recaptured the village of Passchendaele. Around a third of a million British and Allied soldiers had been killed or wounded. A few days into the attack, Ypres suffered the heaviest rainfall for 30 years. Trenches and shelters turned to swamps. Many men, horses and pack mules drowned as a result.

The First World War at Newman Brothers
Research undertaken into the British Newspaper Archive for the period between 1914-1918, has enabled us to build a picture of the types of roles that existed at Newman Brothers, as well as an idea of the 'gender balance' and to some degree the age demographic at the company. All of our evidence has been taken from the Birmingham Mail for the period between 8th January 1914 to 5th December 1918. This covers the whole period of the First World War as well as the preceding five months and one month after the War had finished.
Key Findings From Our Research 
The First World War brought death to the nation on an unparalleled scale. The lavish Victorian-style funeral became inappropriate, especially as nearly half of those who died fighting for the British Empire had no known burial place. The unspeakable horrors people had experienced forced them to 'bury' their feelings, turning death into a more private affair rather than a public pageant. Up until this point horses had been the main mode of funeral transport. Horses were now needed instead at the Front, another reason the drama of the funeral declined. Enlistment also resulted in a shortage of undertakers as it wasn't an 'exempt trade' until 1918.
The call to enlist had an impact on Newman Brothers.  During the biggest period of recruitment between 1914 and 1915, we see a peak of female staff working as polishers, platers and lacquerers.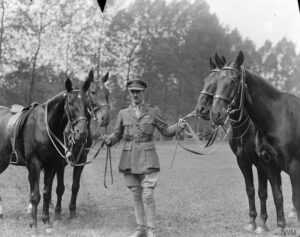 Newman Brothers advertised for 79 positions over the four-year period, which is roughly 20 a year. Within this four-year period, Newman Brothers only advertise specifically for women once (in 1915), which is in reference to a polisher position. However, over this period, over half of the 79 open positions were aimed at girls. At Newman Brothers it seems young women, who were the lowest paid employees in the coffin furniture industry, were employed to keep costs down.

The Military Service Act ruling in January 1916 imposed conscription on all single men aged between 18 and 41. Many of the jobs at the factory would have been carried out by women. We know Newman Brothers employed female drop stampers. On five occasions in 1915 they advertised for stampers targeting 'youths or men over 61', who weren't engaged in essential war work. This suggests that they were struggling to replace skilled workers.