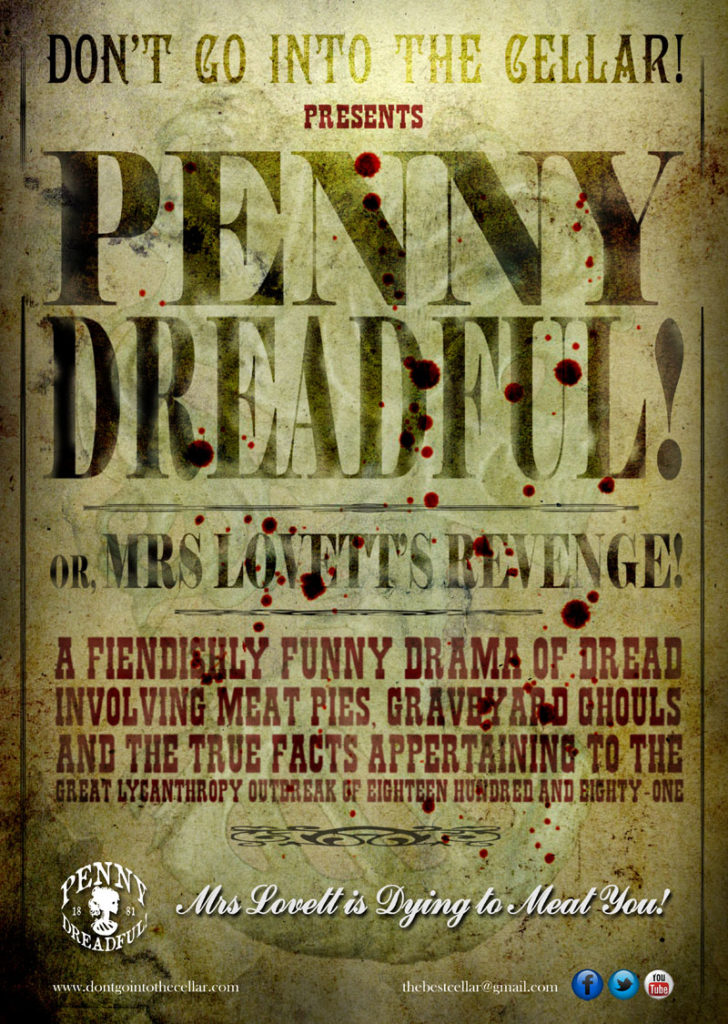 Yet another performance from 'Don't Go into the Cellar – Victorian theatre with bite!
There are chills and chuckles in abundance with this original one-woman show featuring Sweeney Todd's partner in crime, Mrs Lovett! Be appalled by a plethora of other grotesque characters from the cheap and grisly pages of the Victorian era's
penny
dreadful
papers, in a theatrical comedy suitable for children and the young at heart. Go on – have a close shave with Mrs Lovett… She'd love to have you for dinner…
The Coffin Works, in its atmospheric setting, makes the perfect backdrop for this hair-raising show. Suitable for all the family!
We have two performances on Saturday 18th and Thursday 23rd February.