Having been a teacher for most of my working life it was a big step for me to leave the profession and start down a new career path – especially one for which I was completely unqualified.
I've always had a love of history, heritage and vintage and so on quitting teaching I decided it was something I'd like to try and pursue as a career. After quite a bit of searching for employment it became clear that I was eminently unqualified to undertake even the most junior of roles in the sector and so I set out to try and enhance my CV. Volunteering seemed the natural route and although it wasn't at all what my bank manager wanted to hear, it would provide me with the experience I needed to move on. At first I saw it as just a way to make myself more employable but I now realise that volunteering is much more than that.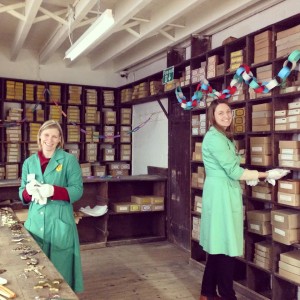 I was lucky that the timing of my search coincided with Newman Brothers looking for volunteers to help when they opened the following month. I went along and initially decided to be a room enabler as I'd never done any tour guiding before. However, after shadowing a fellow guide in my first week I was thrown in at the deep end when, in my second week, I was asked to stand in for an absent guide. I've never looked back since. I instantly fell in love with the role where I not only get to continue my love of teaching by sharing my knowledge with the visitors but I also find I learn an incredible amount myself. Every single tour is different as every visitor brings something different to the tour. I've learnt about burial in rural Spain and India, why nurses had to tie toes together and heard lots of heart-warming tales of family funerals.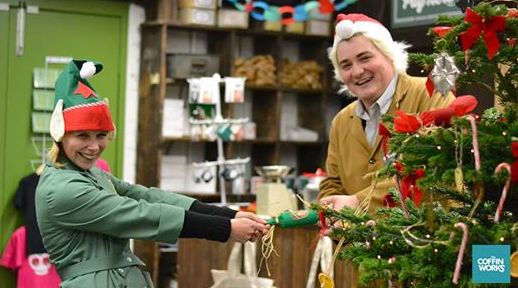 I've been guiding and helping front of house now weekly since the opening in October last year and I've learnt so much about the museum and heritage sector. We've been trained in conservation cleaning, customer relations and helped take part in the Historic England Heritage at Risk Survey after having been trained to spot buildings in danger.
Alongside my practical learning I've undertaken online courses with the University of Exeter and FutureLearn to help provide the more theoretical knowledge that I need.
And thanks to all my experiences I've now secured my first job in the heritage sector. It's part time but it's a massive step in the right direction for me and I've no doubt at all that my time at the Coffin Works has helped me take that first step.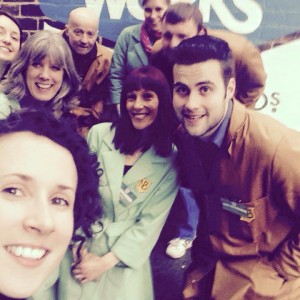 Volunteering though is far more than just a useful step into the world of paid work. It's about being part of a group of people who share a love for something. The social side of being at the Coffin Works is as rewarding as the role itself and all the staff and volunteers are willing to share their knowledge and experiences to help those who haven't been working in the sector so long. On our tours, we always talk about what a fun and friendly place the ex-workers used to say the Coffin Works was and how most people stayed on well past retirement age as it was such a great place to work. That spirit still lives on at the Coffin Works and there is a certain atmosphere about the place that just seems to challenge you not to love it. Working at a place all about death might not seem an obvious place to bring about a birth but it's brought about the birth of my new career. (Although ironically I've had to change my initial start date as it clashed with a funeral!)
Take the plunge with volunteering and you never know where you might end up.
Fancy volunteering with us? Find out more here!
Vicki Cox, Volunteer Tour Guide