Trustee Vacancies
Would you like to be one of Birmingham Conservation Trust's new Trustees?
This is a unique opportunity to work with Birmingham Conservation Trust which exists to preserve and enhance Birmingham's threatened architectural heritage, working with partners to promote the enjoyment and understanding of the City's historic buildings. The Trust owns and runs the award-winning Coffin Works Museum in the city's historic Jewellery Quarter. You will join us at a time of change in driving the Trust forward, working closely on the growth of our dynamic and ambitious museum and broader conservation aims.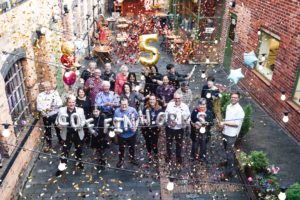 Our Aims
Birmingham Conservation Trust:
We believe in working with local people to find imaginative, sustainable solutions that address local needs.
Create better places in which to live, work and play
Enhance local distinctiveness and create a new identity for the City that integrates the best of the old with the new
Form partnerships with local communities, with business, industry and the voluntary sector
Empower communities within the City to help improve their environment for the better
Act as a catalyst for urban regeneration in run down areas of the City
Contribute to the local economy by drawing funds into the City and encouraging tourism and leisure
Combine the best of modern design with the use of traditional construction skills
Our Future
The pandemic posed a significant challenge for BCT. We had to adapt, think outside the box and fight for survival – we believe we have come out of this process as a stronger and more daring organisation.
Since reopening the Coffin Works has grown in strength, creativity and accessibility, but there are more challenges ahead. Over the last 2 years, funding streams have been our lifeline. Now we are in a position break this reliance and to push forward in growing our audiences and partnership working.
We are always looking for new ways to engage the community and generate income. One out most recent achievements has been the launch of our new Café onsite which increases revenue while providing a space for discussion and reflection at our site.
The Board of Trustees
Role Description
Birmingham Conservation Trust is seeking to recruit up to five new trustees to serve on the Board.
This represents five opportunities to help shape the future of heritage in Birmingham, develop new skills and meet new people. Volunteering as a trustee is a rewarding and effective way to put the skills you have honed in your career to use to support your local community. The position will enable you to work collaboratively with other institutions, local leadership and businesses to support the future of BCT.
You will help shape the further development of the Coffin Works and  the direction of the next phase of BCT work. Key areas of focus will be; our 5-year Forward Plan; strategy development; and maintenance of financial viability.
BCT is passionate about diversity. We believe strongly that diverse groups make better decisions, and that everyone should feel able to bring their whole selves to work with us. We want to continue to ensure that the board reflects the diverse make-up of the West Midlands and would welcome applications from people who identify as belonging to minority groups.
We would like to hear from anyone who feels they can contribute positively to the organisation based on these aims. However, we are particularly interested in candidates with specific expertise or experience in the following areas:
Museums and Heritage
Roles with experience of income generation activity (small business owners/ leaders for example)
Legal
Finance
Architecture/Conservation
Risk/ governance professionals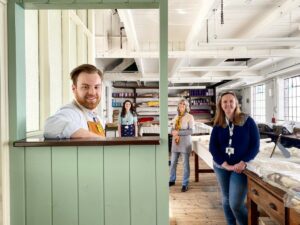 We are looking for a candidate who will:
Contribute constructively and effectively as a board member
Contribute to strategic direction, set overall policy, define goals, set targets and evaluate performance
Subscribe to time commitments as detailed below;
Give time providing expert advice to the executive, as appropriate
Be an advocate for the work of BCT
Have the potential to bring new financial or strategic partners to benefit BCT
Comply with all Trustee requirements of the Charity Commission
In addition to the above duties, each trustee should use any specific skills, knowledge or experience they have to help the Board of Trustees reach sound decisions. This may involve leading discussions, identifying key issues, providing advice and guidance on new initiatives, and evaluating or offering advice on other areas in which the trustee has particular expertise.
Our ideal candidates would have the following qualities:
An understanding of the importance of, and an appreciation of Museums and Heritage
An ability to work in a diverse board environment, to work to their strengths and secure the maximum benefit for the organisation
An interest in the diverse make-up of Birmingham's communities and the opportunities this affords the sector
An understanding and acceptance of the legal duties and responsibilities of trusteeship.
A intermediate or higher level of financial literacy
And these additional characteristics would be desirable:
A proven ability to successfully to oversee change, both within an organisation and in response to changing circumstances within a sector
An interest in conservation (including the built environment) and museums
Knowledge of and a passion for Birmingham and the West Midlands
Experience of income generation.
Experience of financial accounts management
Experience of risk management and governance.
The Time Commitment:
6 board meetings each year in Birmingham, typically lasting 2-3 hours
1 away day each year
Attend AGM
Attending and supporting events each year
Joining occasional meetings of smaller working groups where appropriate, such as sub committees
Additional Information:
Trustees are elected for 3 years, usually renewable for one further term
Trustees are unremunerated, but necessary expenses are reimbursed upon request
All-access needs will be met for Trustees to fulfil their duties
Upon commencing the position, each new trustee will receive a full induction to both the organisation and their role as a trustee
Further ongoing support and mentoring will be provided upon request
Becoming a trustee is a responsible role. As a trustee you are required to exercise the 6 main duties as detailed by the Charities Commission. You may also be held personally liable in exceptional circumstances. For more information please see: gov.uk/guidance/charity-trustee-what's-involved
How to Apply
To apply for the position, please submit:
A full copy of your CV
A statement of interest indicating why you are interested and what you are able to bring to the organisation (no more than 2 pages)
We would prefer to receive applications electronically.
Your statement of interest should include details of relevant experience/interests, why you would like to be considered as a trustee and what you would contribute to BCT's Board of Trustees.
Please email your CV and statement of interest to: Chair@birminghamconservationtrust.org
Please submit your CV and statement of interest by Sunday the 24th of July 2022.
Submissions are currently open and we plan to discuss the position with candidates in Autumn 2022.
We are looking to appoint trustees in late Autumn 2022.
The Charity Commission prevents people from serving as a trustee if they:
Have an unspent conviction for an offence involving dishonesty or deception
Are currently declared bankrupt (or subject to bankruptcy restrictions or an interim order)
Have an individual voluntary arrangement (IVA) to pay off debts with creditors
Are disqualified from being a company director
Have previously been removed as a trustee by us or the High Court due to misconduct or mismanagement
Are disqualified or barred from acting as a trustee of this charity under the Safeguarding Vulnerable Groups Act 2006