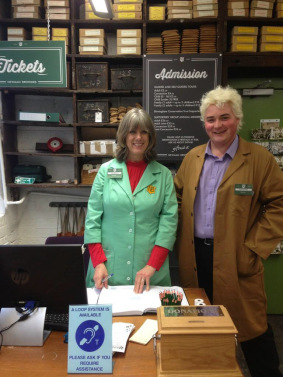 We love the vibe of this post and thanks to Mary's passion for her Front of House role at Newman Brothers, we feel as though we're living and breathing every moment of her shift! Mary is truly a central part of our team and thanks to her exemplary efforts every week, we know our visitors are in safe hands.This blog really takes you on a journey! Thanks, Mary!
Here's Mary's take on her role at Newman Brothers:
On Front of House, we are the first point of contact for visitors to Newman Brothers, so it's important that we are enthusiastic about the Coffin Works and that our enthusiasm shines through. Sometimes our visitors are booked in and sometimes they are "drop-ins".  So how does it go?
Friendly, welcoming greeting, find out some details.  Booked in or drop in? Family group, concessions, local history group, friends, what's the best ticket deal for the visitors?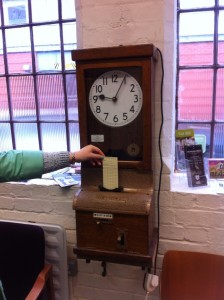 Want to make a bit more money through Gift Aid, but then don't want to upset anyone by seeming greedy.  Though every little helps….green and gold sticker to show you've paid. We won't try to make you pay twice just because the sticker fell off…
Clock-in to prove you've turned up for work. Did you ever do this in your working life? Show you where you would have put your clocking-in cards and bought your cigarettes.
Point out the uneven floor surface, whet your appetite with a few choice snippets of information, then……Off you go with one of our entertaining, informed, charming and downright good-fun tour guides.
Now just stand back and wait for a few last minute late arrivals….. If they turn up a few minutes late, chase after the tour guide and ask if the latecomers can join the group. It's always a yes, everyone's welcome.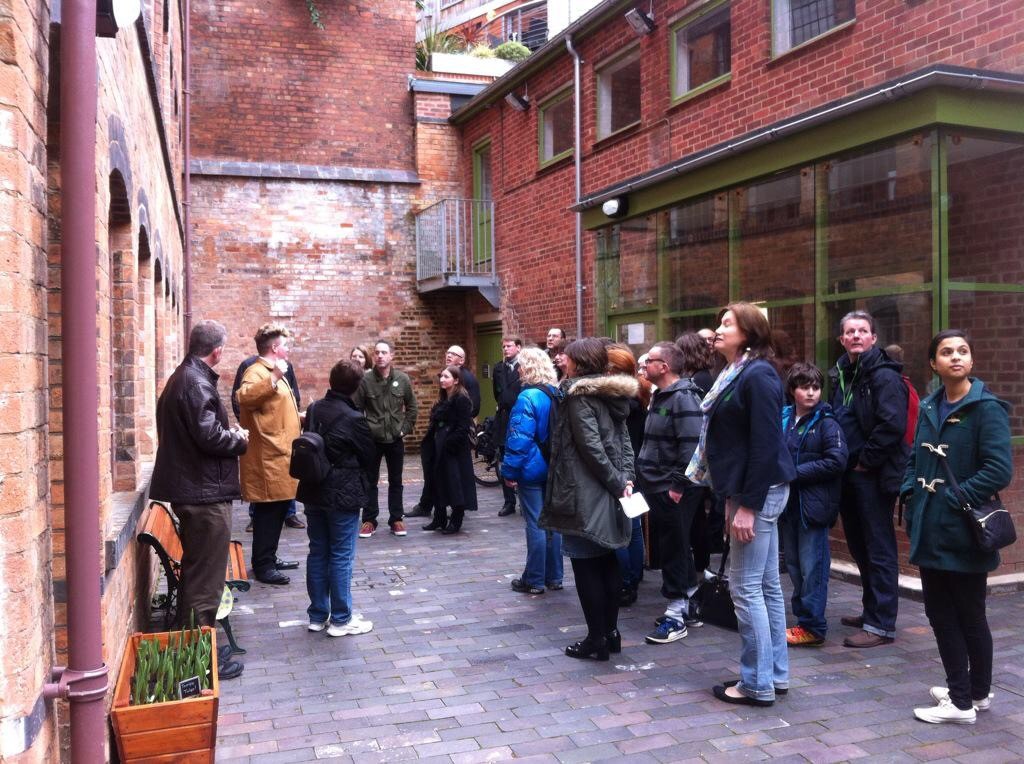 Take a deep breath, have a sip of lukewarm tea, update the diary with the number of visitors, tidy up and enjoy a few moments of calm. Or have a look out onto Fleet Street. Any random passers-by you can persuade to come on in?
Mary McHenry, Volunteer at Newman Brothers at The Coffin Works.