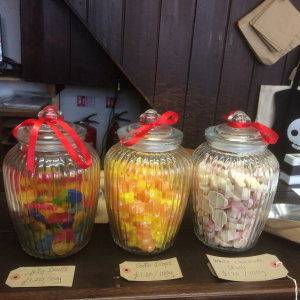 Mary, Front of House volunteer, gives us another fast-paced instalment of what her regular shift at Newman Brothers involves! Thanks for sharing, Mary!
Sweet tooth? Coffin drops? Jelly skulls? Strawberry streaked chocolate skulls? All in gorgeous old glass jars lovingly weighed out by hand, and put into brown paper bags. What can I tempt you with?
Adam, a fellow volunteer, loves his strawberry chocolate skulls and has been known to buy and eat a whole bag during one shift.
Have a quick glance around: running low on anything? Can I re-arrange anything to show off our souvenirs to greater effect.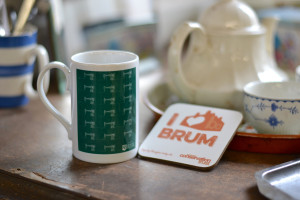 Big box of new adult T-shirts need unpacking and displaying. Men's, women's, three different sizes, surrounded by white skulls on black backgrounds. Stuff of nightmares?
Next, write up the luggage labels, which we use as price tags and then waste a few minutes trying to work out how best to attach them to the goods, or to the original products they are displayed in or on. Careful, though, what will Sarah (our Collections Manager) say?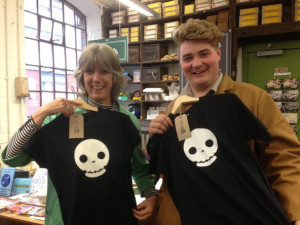 Sales assistant, stock assistant, window dresser,  just more strings to the Front of House bow….. always something different to do. Keeps you on your toes. Never a dull moment!
Mary McHenry, Front of House Volunteer