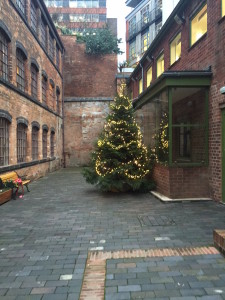 I made the decision to do my work experience at Newman Bros, the Coffin furniture factory. It differed from the standard work experience locations, and quite significantly at that. While others headed to dentists and primary schools, I secured a place at the Coffin factory. From the off, I was kept busy. I spent a large part of the first day collating graphs from around the site, based on humidity and temperature, which I then saved as PNG files for future reference. Once I had finished that, I made a start on adding up volunteer hours. Nether task was overly challenging, but both were very time consuming. However, after the tasks, I did feel like I had a better understanding of the admin side of museum work, which is, I suppose, the point of work experience.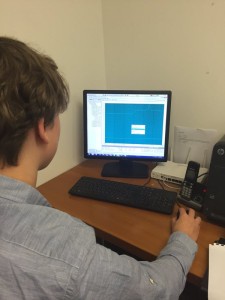 On the second day, I helped with the money side of running a museum. I worked out the amount the tenants owe for their water and electric usage, and added up some of the donations made to the museum. After that, however, I did something not many people will have done on a work experience. To put it simply, I varnished a coffin lid. While a bit unusual, it was definitely fun, and something to talk about. I finished my second day by being given a tour by Neville, a volunteer, who was certainly very nice, and very well informed.
My third day started by adding a final two coats to the coffin lid, which looks, even I say so myself, quite good with the four coats of varnish. I then helped to set up the lights on the Christmas tree with Adam, a volunteer, and tested a smoke machine (see before and after photos below) for an upcoming performance of a Christmas carol. To finish off, I cut out cards, for a new trail, currently being produced.
My penultimate day was spent off site, at Wightwick manor and gardens, run by the national trust. I went with Lorraine, teacher at Coffin works. We attended a meeting on West midlands Museum development, and how museums can use social media to their advantage. After the meeting was over, we managed to get a guided tour of the Manor by the house steward, which was certainly interesting. After that, we headed into Wolverhampton to pick up card, before just making it back to the museum in time to head home.
My last day at the coffin works started by me writing this blog, which I now seem to have almost finished. And, seeing as it's only ten, I guess I'll have to ask what else to do. I've definitely enjoyed my time at the Coffin works. It's been a lot of fun, and I'd love to do it again. It's been a great insight into the world of work, but above all, very enjoyable.
Luke Bradley, Y10