There's a canal at the bottom of Newhall Street in Birmingham. Did you know there was once a canal at the TOP of the hill as well?
In the early hours of 28th September 1901 the wall of the canal collapsed into excavations at Jones & Co., iron founders in Lionel Street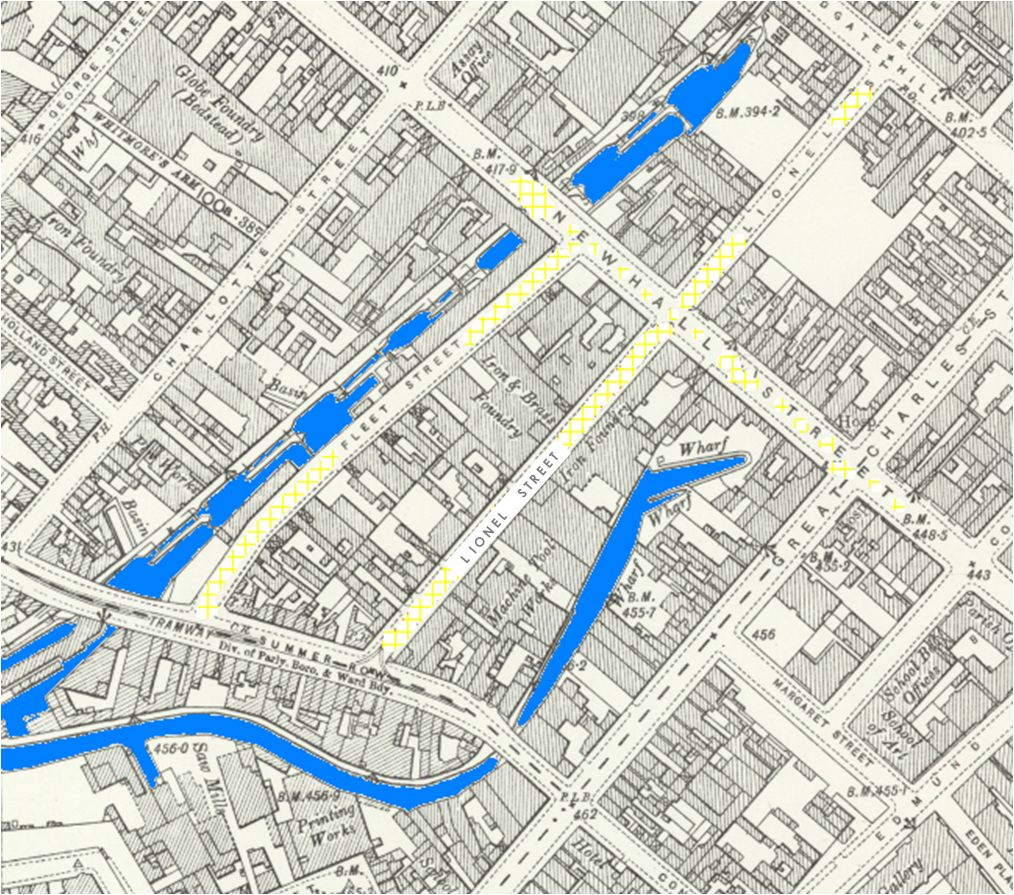 Water flooded out of the broken canal and it poured downhill through Charlotte Street, Fleet Street and Newhall Street. Roads were ripped up and buildings were flooded – among them the Assay Office, Mitchell's Pens, Elkington's and the Corporation electricity works.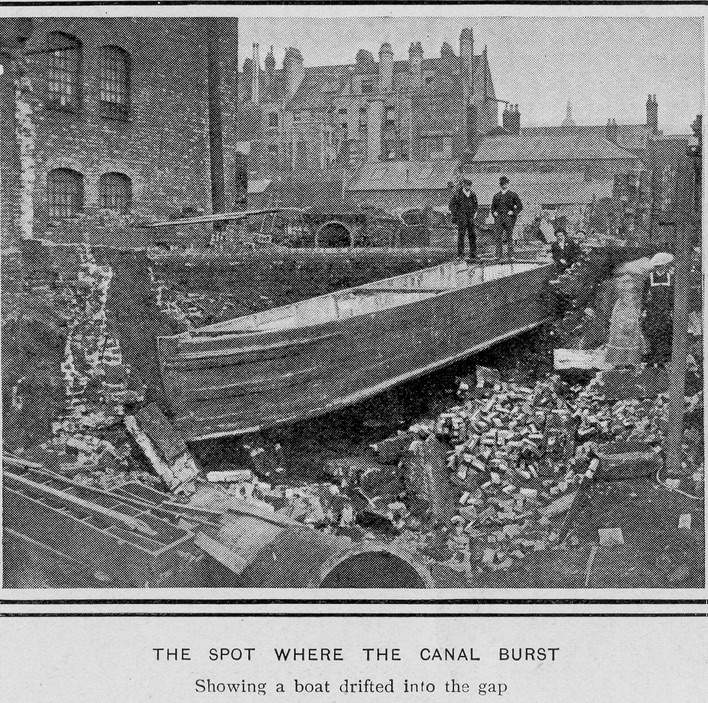 Does Birmingham have more canals than Venice? Maybe. But Venice doesn't have canals on the side of a hill.