Sarah Hayes' inspirational leadership paves the way for the return of the much-loved Coffin Works.
by Mary McHenry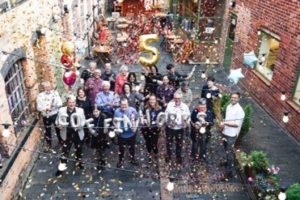 "It was like being part of a big family, all looking out for each other, helping each other and having a laugh". This is how many Newman Brothers' workers described life at work in Fleet Street under the leadership and guidance of Joyce Green. It's a sentiment echoed by the staff, trustees and volunteers today as Sarah Hayes, museum manager, leads Coffin Works through the COVID pandemic, innovating and experimenting whilst maintaining the core values and purpose of the Coffin Works museum.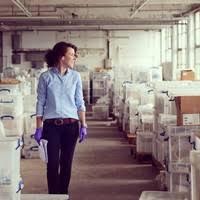 Sarah began her work in Fleet Street by removing, auditing and storing the collection. She was responsible for returning the beloved items to the factory, being as accurate as possible in re-creating the areas using oral histories and photographs. Sympathetic creativity was used where there were no accurate descriptions of any particular areas. I remember being part of the group which re-created the office from three simple photos; this was really exciting, and we had a deep sense of being part of something very special.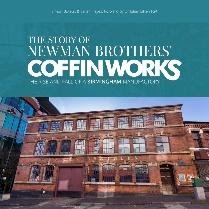 Sarah, with other team members in the early years, worked on developing the guided tours, researching the history of the business, collection and social mores and working conditions through the many different eras. Policies had to be written and developed: conservation, collections care, preparing for accreditation. New skills, existing skills sharpened and re-discovered, some slightly more mundane tasks to be completed, some dull and routine yet vital to the cause. Joyce would have recognised the multiplicity of chores Sarah needed to work on. When Joyce took over the company fully in 1976, she was faced with rapidly learning about manufacturing processes and raw materials to keep her business alive. She also had to contend with 2 key male workers sabotaging their workshop rather than work for a female boss. Hopefully, Sarah has avoided that particular problem.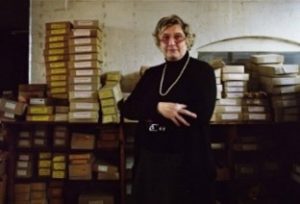 Joyce made some changes to Newman Brothers' but lack of finances for investment meant the company could not keep up with its competitors. Joyce refused to compromise on quality of product and a hard-earned reputation, so the inevitable happened in 1999 and Joyce took the decision to finally close the company. She protected her reputation and that of her company for quality and loyalty by refusing to sell to developers and offering the site instead to the council with the proviso it was turned into a museum which would celebrate the workers, history, products and achievements of her much-loved Newman Brothers' company.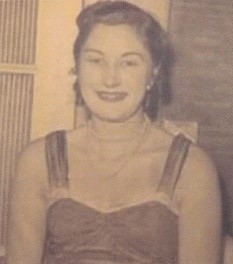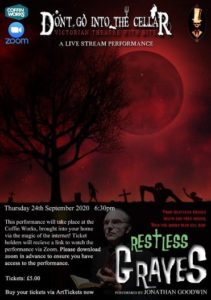 There are parallels in the Coffin Works story between Joyce and Sarah, yet ultimately Sarah will achieve what Joyce couldn't by keeping Coffin Works in business during a time of crisis and hopefully emerging on the other side with a thriving, developing enterprise. New ways of doing things, creative business models, support from a range of organisations will all play a part in keeping Coffin Works in the community without compromising quality or reputation.
 The loyalty talked about by Newman Brothers' workers and clients is alive and thriving among the trustees, staff and volunteers. 2 hugely successful crowdfunding appeals show the loyalty and affection are not just "in house" but, judging by the comments and locations in the crowdfunding accounts, actually global. 
Chatting to Sarah about her experience of museum management in lockdown during a pandemic, she talks about working solo. There was time to reflect, take stock, recharge, gather thoughts and subsequently be ready to take on the mammoth task of keeping a museum viable when it was forced to close.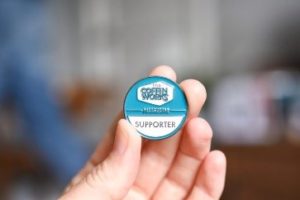 "I missed bouncing ideas off people and gauging reactions, but I learnt to trust my own judgement more. I know I can work solo, but I also realise what I've missed."
Sarah knew the volunteer team had faith in her: their messages of support, offers of help, cards and gifts all showed the love and loyalty which have been a feature of Newman Brothers' throughout the years. 
There's still much to be done, both short and long term. The site is COVID safe (according to the rules at the time of writing) and new ways of visiting are almost ready. Volunteer training is imminent, and the courtyard is looking its autumnal best after a maintenance session. Sarah, as you can imagine, is full of ideas for the long term and yes, Sarah's nationally recognised expertise in using social media to share all aspects of Coffin Works will make sure we're all absolutely up to date with the very latest news. 
Joyce was a trail blazer for not just Newman Brothers', but women in business, ahead of her time, inspiring loyalty and affection but never compromising on quality. She set a very high bar: it's one which Sarah Hayes is continuing to raise. Managing Coffin Works through a global crisis is a huge achievement. Sarah has already earned her place in volume 2 of "Once upon a Time in Birmingham: women who dared to dream". Sarah not only dreams, she achieves and then dreams some more. With Sarah at the helm, there is nothing Coffin Works and its magnificent team cannot achieve.