2021 marks the Quarterworkshop's seventh year at the Coffin Works! For Owner and jeweller, Victoria Delaney, this year is extra-special as she is expecting her own precious bundle, and is due next month.
We couldn't resist photographing her in her natural habitat, as she's glowing!
We're also extremely pleased to share that the Quarterworkshop is running workshops again from June 2021 and that deserves a mention in itself.
Classes aren't quite live yet, but keep an eye on all the announcements by following them on Instagram and Twitter!

the Quarterworkshop
Hosting a range of jewellery making events,  The Quarterworkshop is a creative space you can escape to for a few hours lost in the making process.
Housed within a historical building and described as "ridiculously gorgeous",  the studio is a beautiful space to spend some time learning the craft of jewellery,  with original features, handmade jewellery benches and all the tools needed to try a variety of jewellery making techniques.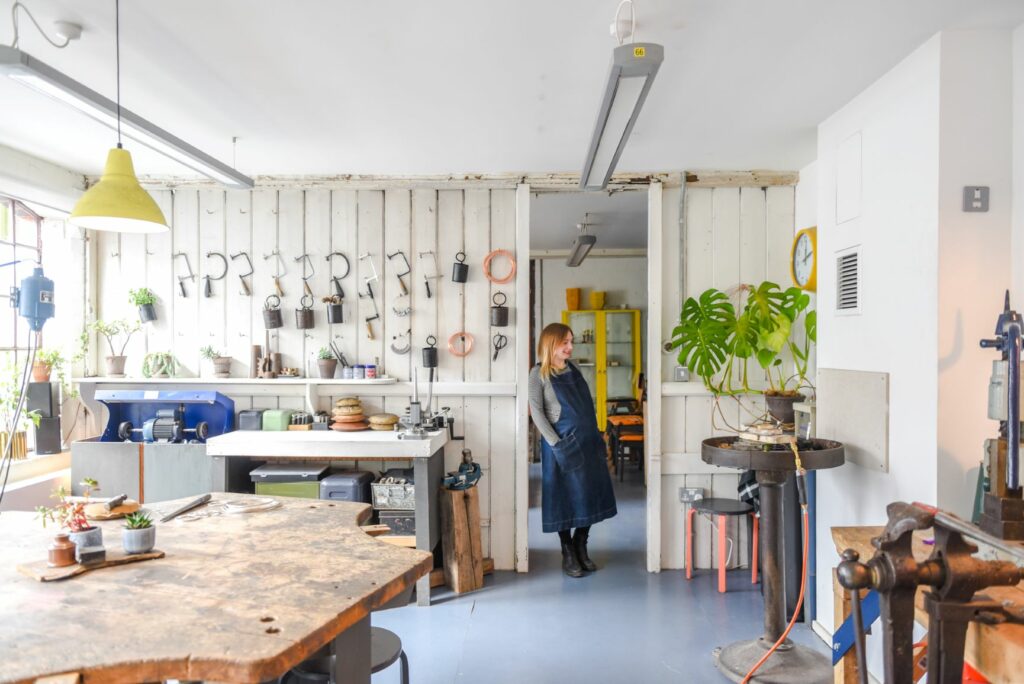 The workshops and are taught by knowledgeable, friendly tutors, providing expert guidance as well as endless cups of tea and biscuits to nibble to fuel your creativity.  With a range of classes to choose from, from silver stacking rings to textured bangles, earrings and even making your own wedding rings!