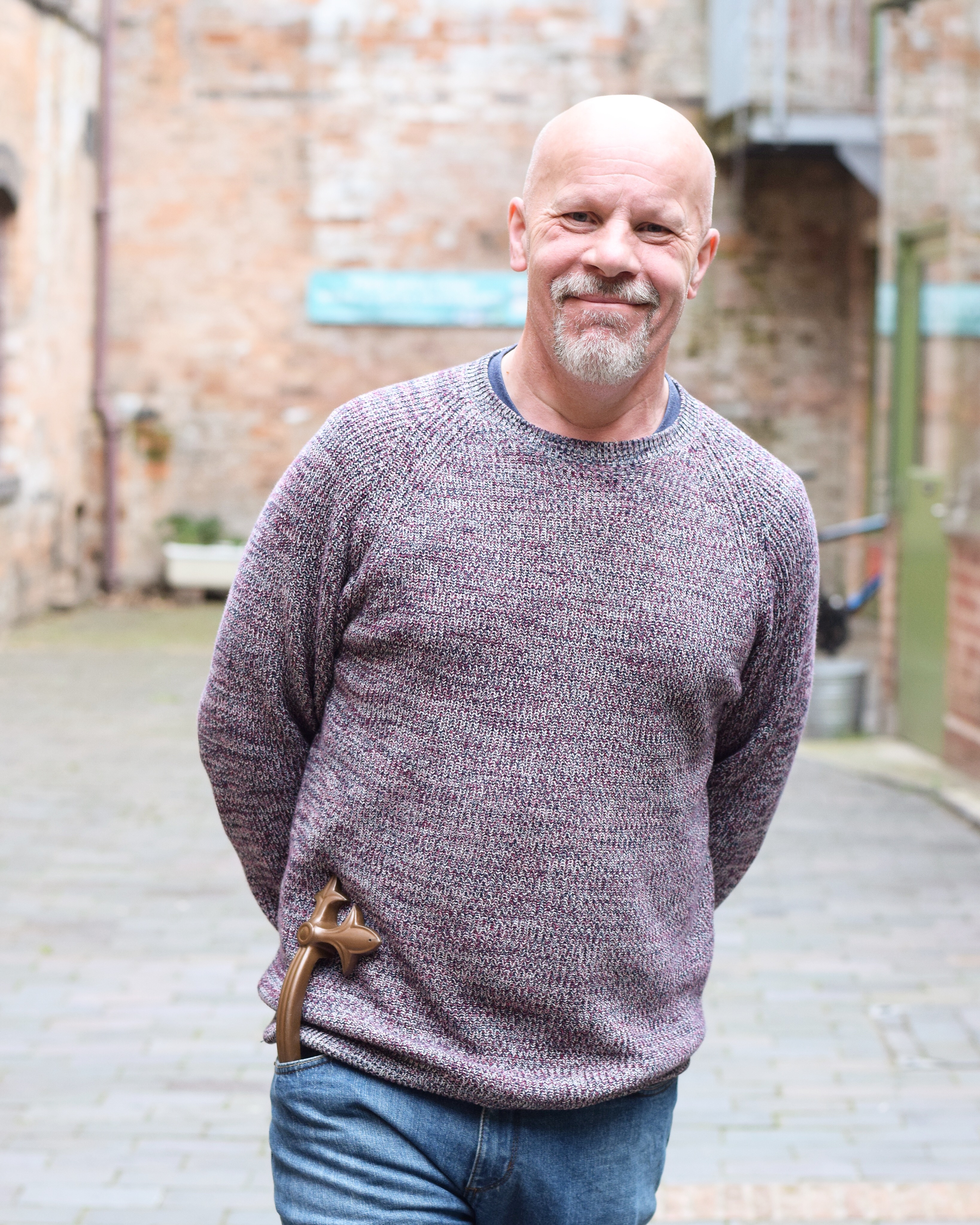 There is a place in the heart of this land
a city with history; perhaps not thought grand..?
Birmingham's its name – but a long time ago
The name was Beorma – a village which grew…
It's called the Second City, but some wouldn't agree
To most of us Brummies, it's the First City y'see!
Many areas make our city, the locals call home,
so take a walk with me across the city we'll roam..
From the South there's Rednal, Northfield, Kings Norton and Rubery
And a blummin great rezza near Bartley Green & Frankley
Then West Heath, Hawkesley & Cotteridge nearby,
But now let's talk a walk along by….
Harborne has a High Street with pubs which abound
Weoley Castle square, which in fact is a most definitely round!
Bournville of course where chocolates are made by the million
plus its lovely Green and magnificent Carillion
Stirchley, Selly Park and then into Selly Oak
To Moseley where Joe Chamberlain lived – a Mayor and top bloke!
I've wandered across to Quinton and Longbridge
where cars are not now made .. that lost local heritage
Billesley has a common, Kings Heath a lovely park
Bournbrook has what's in its name, do the hill and brook really Spark?
Highgate, Camp Hill, Tyseley and Greet,
there's still away to go, so hang to your seat!
The Outer Circle bus, the immortal number Eleven
will take us on a journey – an enthusiasts pure heaven!
But I have deviated, so let's get back on our way
to Acocks Green & Hay Mills without further delay…
Hall Green where dogs run their fast pacing race,
Small Heath the home of the Blues, and an inspiring place!
South Yardley and Yardley, a charming place to call
the home of the magnificent…ye olde Blakesley Hall
Summerfield and Ladywood – we are almost halfway there..
Newtown, Lozells and Hockley for its Jewellery ware,
Duddeston, Bordersley Green are off to the East,
Garretts Green, Sheldon and Hodge Hill are a feast
of districts, with Ward End and Shard End bringing up the rear
Washwood Heath and Bromford… did they disappear?
Saltley, Nechells, Ashted and Alum Rock
barges may pass through the canals and its many locks ..
It is said that Birmingham has more canals than Venice!
And Pype Hayes has a park where you can play tennis!
This random journey through the place names so far
We can add Erdington, Perry Beeches and apt-named Great Barr…
Perry Barr is changing as the Commonwealth games draw near
and its Alexander Stadium which athletes hold so dear…
Hamstead where once coal was mined years ago
To Witton where the River Tame still flows…
In Castle Bromwich the Spitfire was made,
Castle Vale and its new beginnings really made the grade..
In Oscott there are both the Old and the New
Wylde Green and its station share a pleasant view…
I am nearly at the end of this Brummagem travel
But a few more lie in await for you to unravel…
Sutton Coldfield was the last to join this throng
some who reside there say it doesn't belong..
Now finally .. my travelling is almost complete but…
Kingstanding is another where King Charles took his seat!
Aston stands alone with its park and its Hall
and Villa Park where Villa fans shout and call
I may have missed a place or 2, so this may be incomplete
But after all this walking…I need to rest my feet!!