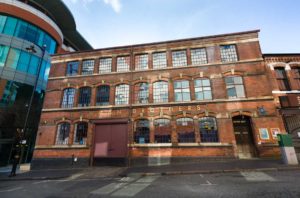 Following the Government's advice to avoid all non-essential contact we have taken the decision to close the Coffin Works to the public from Wednesday 18th March until Monday 1st June when we will review the situation. To clarify, the offices will re-open on 1st June, but we will not re-open to the public until 3rd June, subject to government advice.
Our highest priority is to safeguard the welfare of our staff, volunteers and visitors, as we help mitigate the spread of the Coronavirus (COVID-19) virus. We believe this is right course of action to take, and we are currently adhering to all guidelines issued by the British Government and Public Health England regarding risks.
All talks, tours and workshops for March, early April and May will be postponed and rescheduled later in the year.
Individuals who have pre-booked for tours will be contacted via email in the next week.
While our museum site is closed – and our tour and event programmes suspended – our collections work continues. We will share exciting stories and items from our collection via our social media channels, so do follow us on Instagram, Facebook or Twitter.
We want to take this opportunity to thank all our visitors, tenants, volunteers and staff. Your support gives us the confidence to manage this current situation and ensure that the Coffin Works will remain an important, growing tourism offering for the city.
We are continuing to monitor this fast changing situation and thank you for your patience and understanding.
Staff will work from the museum or remotely and can still be contacted during their usual working hours.
Birmingham Conservation Trust is a registered charity (charity no. 1063124), which means that money raised or earned is not distributed as profit but reinvested in the work of the museum. We will rely on this continued support of visitors, funders, supporters and wider partners to ensure that we can continue to offer an important heritage offer to the people of Birmingham and visitors from further afield.