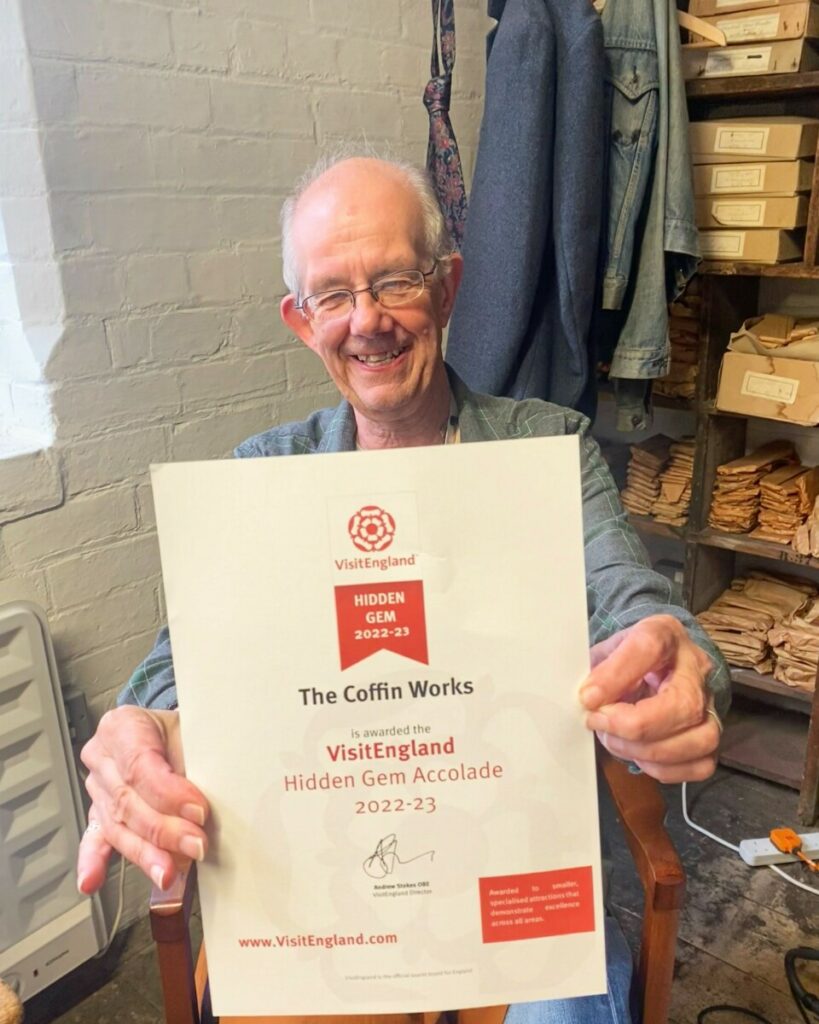 VisitEngland announced on Thursday this week the winners of its Visitor Attraction Accolades for 2022-2023, recognising the high-quality visitor experiences on offer across England.
Following our recent VisitEngland Visitor Attraction Quality Scheme assessment, we're pleased to share the exciting news that The Coffin Works has been awarded a VisitEngland Hidden Gem Accolade. This accolade is testament to the high standards achieved, which the assessors felt were truly deserving of recognition.
The accolades, awarded to 91 attractions across England, recognise all aspects of the visitor experience and are awarded in five categories including 'Hidden Gem,' 'Best Told Story,' 'Quality Food and Drink,' 'Welcome,' as well as 'Gold' for all round top scoring attractions.
Attractions have received accolades based on the scores they obtained following their annual VisitEngland Visitor Attraction Quality Scheme assessment.
VisitEngland Director Andrew Stokes said:
"These accolades are a testament to the outstanding experiences and customer service that attractions in England give visitors. They also recognise different aspects of the visitor experience with attractions who really go the extra mile, whether it's offering exceptional food and drink or magical storytelling. The attractions honoured today go out of their way to make visits memorable, creating reasons for people to travel to new locations, also boosting local economies across England."
Sarah Hayes, Museum and Trust Director said:
"Our volunteers' passion for what they do at the Coffin Works never ceases to amaze us! The pride they take in their roles at the museum is the reason we are an award-winning heritage attraction, and this award is recognition of that.  Special mention to our Volunteer & Operations Co-ordinators who always ensure volunteering with us is a fun and fulfilling experience. They support the team in all aspects of training and mentoring, which is the key to keeping the special vibe alive."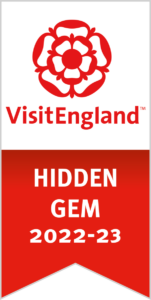 Tourism is one of England's largest and most valuable industries, supporting hundreds of thousands of businesses, employing about 2.6 million people and, in 2022, generating £66.3 billion in domestic visitor spending.
See the full list of attractions to receive VisitEngland Visitor Attraction Accolades here: https://www.visitbritain.org/sites/default/files/vb-corporate/business-h…
Find out more about the VisitEngland Visitor Attraction Quality Scheme here: https://www.visitbritain.org/business-advice/get-quality-assessed