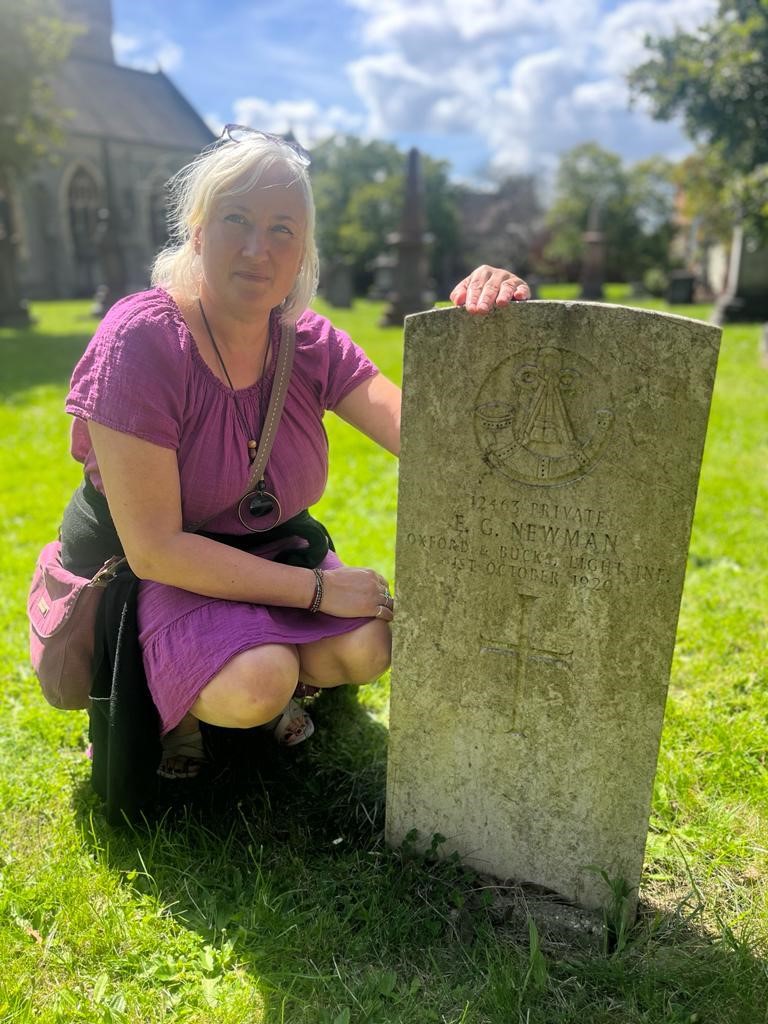 Adele Burns, the great-great granddaughter of Edwin Newman (joint founder of Newman Brothers) was recently in touch to update us on a bit of Newman-family history and how she's been inspired to look into her Newman ancestry. She messaged saying that she'd discovered some information on one of Edwin Newman's sons.
Edwin had nine children with his wife Ellen Blackham: six boys and three girls. The child this blog relates to is Edwin Gordon Newman, the 8th youngest, born in 1896, and great uncle to Adele. She messaged to tell us that:
"We went for lunch in Moseley yesterday and walked round St Mary's churchyard. I said "this is where my grandma's uncle Gordon is buried but I'm not going to look today as it could be anywhere". Then we stopped to read the information board and it mentions him and the grave stone is right next to it! Edwin Gordon Newman (1896-1920), one of Edwin and Ellen's 9 children, was a prisoner of war in Saxony in Sep 1916 and died of his injuries four years later."
Until Adele got in touch, we didn't know that Edwin died of injuries sustained in the War, so we looked into the research that we'd done to re-familiarise ourselves with what we knew.

Before Edwin enlisted in the Army in 1914, he was living at his family home in Yardley. He was a Private in the Oxford and Bucks Light Infantry. Edwin was reported missing on July 30 1916, just two years after the War had started. But later that year he managed to write home saying he was a Prisoner of War (POW) in saxony. This was reported in the Birmingham Daily Post on 2nd September 1916. At this point, Edwin was 20 years old. From our research, we were able locate Edwin's POW records, which states that he sustained an injury caused by shrapnel to his left leg. 


Just two years later on 25th May 1918, Edwin's brother Sydney died at the age of 30 serving in France. Edwin made it back to Birmingham and was living on Medlicott Road, Sparkhill in 1918. He died not long after on 1st October 1920 at the age of just 24. Edwin is buried in St Mary's Churchyard, Moseley.
By Sarah Hayes
Special thanks to Suzanne Hayes for her fantastic research once again. 
Read more about the family here from one of our earlier blogs: A family found and a mystery solved (well, nearly) – Coffin Works