The Coffin Works achieves 'Highly Commended' in the category of 'Team of the Year' at the Museum + Heritage Awards!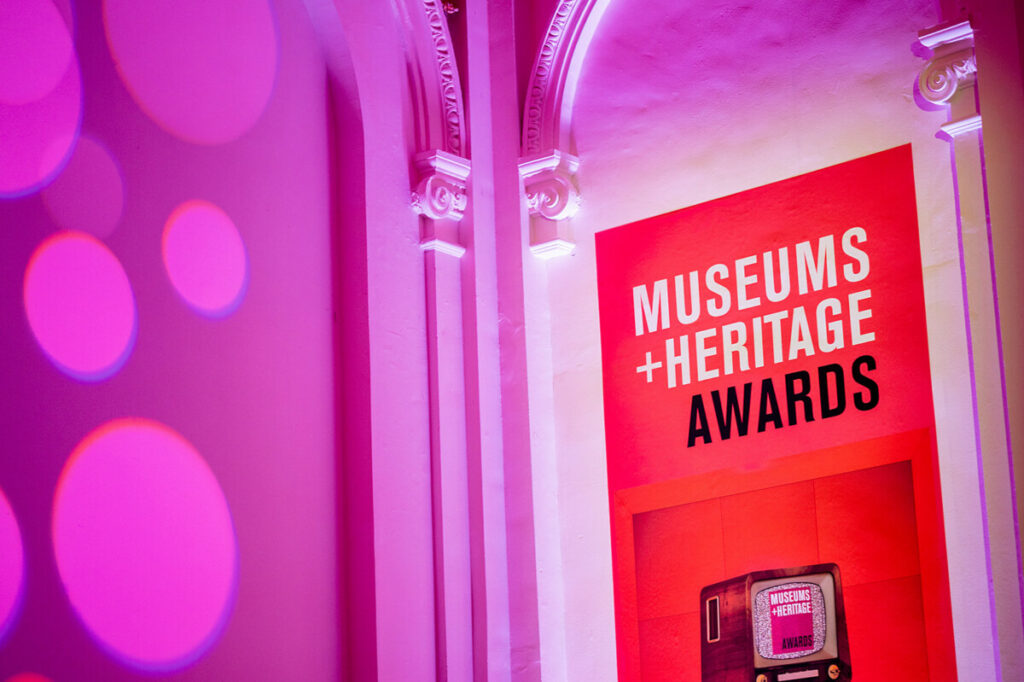 You could say they were small fish in a big pond, as the Coffin Works' Staff Team were up against the likes of the British Museum and UK Parliament, but nevertheless they flew the flag for Brum and brought the accolade home.
National Museum Liverpool came away as the overall winner in the category, showcasing the work of their housekeeping team.
This award recognised the work that goes on behind the scenes, specifically celebrating teams that aren't front facing.   The Coffin Works' staff team are exactly that: they are not the face of our museum, but they are its backbone. They have cultivated a family environment where everyone is welcome, and they are the reason the volunteer retention and recruitment is the highest since the museum first opened in 2014.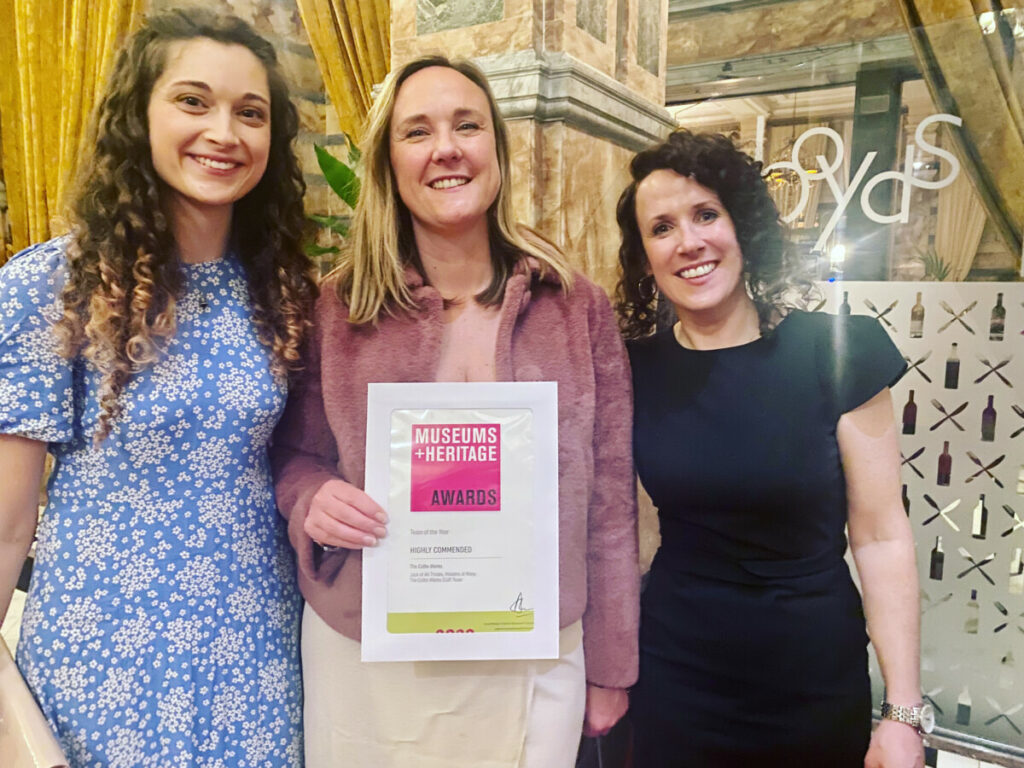 Often, it's easy to forget about the paid staff because they are exactly that: paid for what they do. But, in fact, this young team are running and rebuilding one of the most successful heritage attractions in the Midlands and working beyond their hours to do so.
Signs of their success? They've increased their earned turnover by 34% in the last year! One of their most exciting ventures in 2022 was the addition of a museum café, after securing funding to transform their meeting room into a visitor café, now generating an additional £7,500 per year. In 2022 they increased museum admissions by 50% and donations were up by 35%! This is all in a climate where visitor numbers are down nationally, energy bills are up, and amidst a cost-of-living crisis.
Sarah Hayes, Museum Manager said:
 "There's so much this team does behind the scenes that never gets talked about, but is vital to running a successful business. It's also the stuff that doesn't make it to social media, because well, balancing the books is a social media post that doesn't 'pack a punch' as far as engagement content is concerned. But, without a doubt, there is a lot of passion and resilience in this team, which is complemented by the seamless dedication from its volunteers and trustees, who all together are the dream team!"
Richard Garside, Chair of Trustees said:
 "It's absolutely brilliant news to see that the team have been 'Highly Commended' in the Team of the Year category at the Museums + Heritage Awards 2023. Huge congratulations and pats on the back to them! It's above and beyond achieving such a prestigious national award. We're all in awe."
The Awards are open to all museums, galleries, archives, and cultural and heritage organisations, both digital and in-person. Entrants are from all areas of the cultural sector; from organisations that connect objects, stories and spaces with audiences and people, as well as the individuals, companies and organisations which support their work. Among the 18 awards at this year's ceremony was: Innovator of the Year, Volunteer of the Year, Sustainable Project of the Year, and the newly introduced Team of the Year.
Anna Preedy, Director of Museums + Heritage Awards commented:
"What is particularly wonderful about the Museums + Heritage Awards is the vast and varied range of organisations represented on our shortlist – from large, national museums to small, local heritage organisations and everything in between. The Awards provide a rare opportunity to recognise and celebrate the determined, confident, and creative work of our extraordinary sector and are the ultimate stamp of approval!"

2023 WINNERS
Innovator of the Year
Winner: Oxygen-free conservation showcases (Meyvaert Kaap Skil)
Best use of digital – UK
Winner: StoryTrails (StoryFutures, Royal Holloway)
Highly commended: 1880: A Village Re-Imagined (Barnsley Museums Elsecar)
Best use of digital – International – sponsored by Convious
Winner: Studio Louter and Kiss the Frog Film Catcher (Eye Filmmuseum, Amsterdam)
Highly commended: CREATE.Eu
Volunteer of the Year – in partnership with the Association of Independent Museums
Winner: David Jutson (Tullie House Museum & Art Gallery, Carlisle)
Winner: Leeds Museums & Galleries' Preservative Party (Leeds City Museum)
NEW AWARD Team of the Year
Winner: Housekeeping Team (National Museums Liverpool)
Highly commended: Jack of All Trades, Masters of Many: The Coffin Works' Staff Team (The Coffin Works, Birmingham)
Café or Restaurant of the Year
Winner: The Folly Coffee House: A Year in the Life (Museum of North Craven Life, Settle)
Community Engagement Programme of the Year
Winner: Cartoon Museum Autism Programme (The Cartoon Museum)
Highly commended: Nothing About Us Without Us (People's History Museum)
NEW AWARD Sector Support Award
Winner: Kids in Museums
Highly commended: Digital Heritage Hub (Arts Marketing Association)
International Exhibition of the Year – sponsored by Beck
Winner: FLUGT – Refugee Museum of Denmark (Vardemuseerne)
Learning Programme of the Year
Winner: Learning without Borders – a collaboration between Brooklands Museum and Bourne Education Trust
Highly commended: Tower of London School Superbloom Project 2022 (Historic Royal Palaces)
Marketing + Communications Campaign of the Year – sponsored by Cabbells
Winner: Christmas at Castle Howard (Castle Howard Estate Ltd)
Partnership of the Year
Winner: Joy at the Jobcentre (Colchester + Ipswich Museums)
Highly commended: NJM on tour (National Justice Museum)
Visitor Welcome Award – sponsored by Tyg Tickets
Winner: Welcome to the Scottish Crannog Centre! (The Scottish Crannog Centre, Perthshire)
Highly commended: 100% satisfaction, 100% empowered (Wardlaw Museum, University of St Andrews)
Restoration or Conservation Project of the Year
Winner: Cleveland Pools Restoration (Cleveland Pools Trust, Bath)
Highly commended: The Regeneration of Hay Castle (Hay Castle Trust and MICA Architects)
Sustainable Project of the Year – sponsored by the National Lottery Heritage Fund
Joint Winner: Hedgerow (Food Museum, Stowmarket)
Joint Winner: Trust Voyage to Carbon Neutral (SS Great Britain)
Shop of the Year
Winner: Bletchley Park Shop (Bletchley Park)
Highly commended: Blenheim Palace Shop (Blenheim Palace)
Temporary or Touring exhibition of the year
Joint Winner: Rebuilding Lives: 50 Years of Ugandan Asians in Leicester (Navrang Arts)
Joint Winner: The future belongs to what was as much as what is (English Heritage)
Highly commended: Permissible Beauty (Historic Royal Palaces and the University of Leicester)
Permanent Exhibition of the Year – sponsored by Displayways
Winner: The Children's Country House at Sudbury (National Trust)
Highly commended: The Burrell Collection (Glasgow Life, Event & Beck Interiors)
For more information, please visit https://awards.museumsandheritage.com
Social Media #MandHAwards @MandHShow
For Press Information directly relating to the Coffin Works, please contact: Sarah Hayes sarah@coffinworks.org Tel: 0121 2334785.
For Press Information relating to the Awards: Rachel Aked Tel: 07790 732448 Email: Rachel@rachelaked.co.uk