The Coffin Works to receive £33,750  from third round of the Government's Culture Recovery Fund! The Coffin Works is among 925 recipients to benefit from the latest round of awards from the Culture Recovery Fund. This will pay for a mixture of staff wages, overheads and essential costs for the next six months.
More than £100 million has been awarded to hundreds of cultural organisations across the country including the Coffin Works in the latest round of support from the Culture Recovery Fund, the Culture Secretary announced today.
Sarah Hayes, Museum Manager said:
"Without support from the Culture Recovery Fund, the Coffin Works would not have survived the pandemic. This grant, as well as the other grants we've received from the Culture Recovery Fund, are allowing us to rebuild our organisation at a time when visits to heritage organisations are down by over 50%. This grant has given us further hope by allowing us to get back to full health. To say we're grateful is an understatement; our grants from this fund have helped save a building that means so much to so many."
Culture Secretary Nadine Dorries said:
"Culture is for everyone and should therefore be accessible to everyone, no matter who they are and where they're from.
"Through unprecedented government financial support, the Culture Recovery Fund is supporting arts and cultural organisations so they can continue to bring culture to communities the length and breadth of the country, supporting jobs, boosting local economies and inspiring people."
 Over £1.2 billion has already been awarded from the unprecedented Culture Recovery Fund, supporting around 5000 individual organisations and sites across the country ranging from local museums to West End theatres, grassroots music venues to festivals, and organisations in the cultural and heritage supply-chains.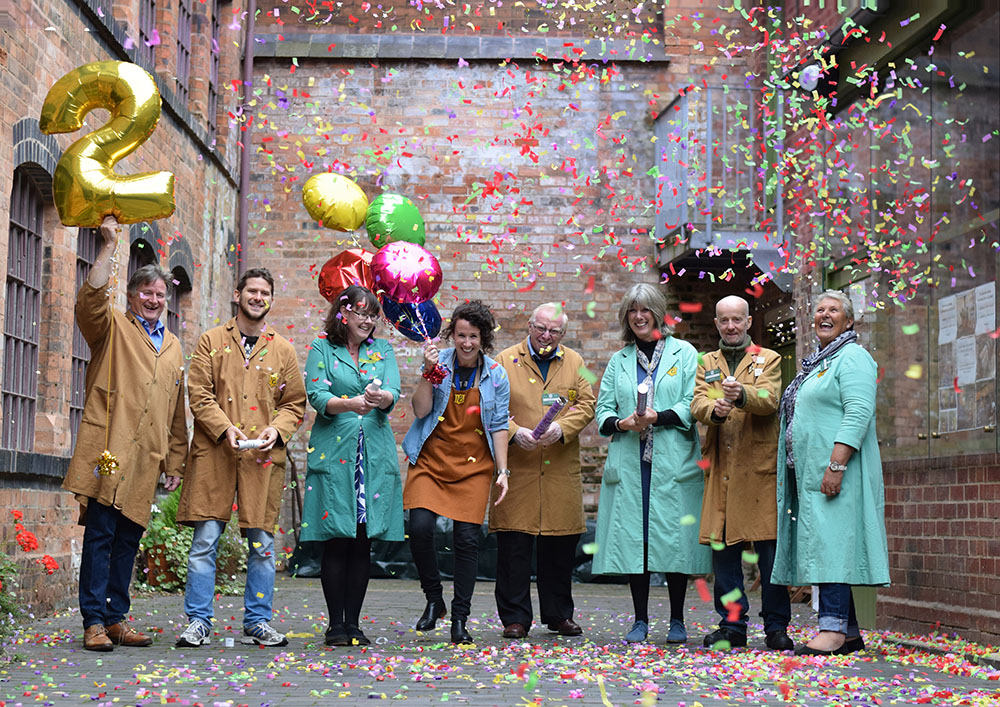 The Coffin Works Museum is run and owned by Birmingham Conservation Trust. The museum reopened on 25th June and is currently open Friday to Sunday, with the intention of working back up to five days a week in 2022. Since reopening, the museum has hosted six events, all of which have been a sell out. With visits to heritage sites across the UK reduced by 67% , this funding is allowing organisations like the Coffin Works the time to rebuild and recruit volunteers, without the added pressure of trying to break even when the visitor economy hasn't yet recovered. Since reopening and varying its visitor model, by offering self-guided tickets, the museum has seen an increase in families by nearly 20%.
The third round of funding will support organisations from all corners of the sector as they deal with ongoing reopening challenges, ensuring they can thrive in better times ahead.
 Christine Cushing, chair of Birmingham Conservation Trust said:
"Funding from the Cultural Recovery Fund has been a lifeline for us, and quite simply because of it we are still here. Maintaining our staff team is central to retaining and recruiting volunteers, and therefore running the museum. This grant is keeping key people in post to enable our recovery. We are extremely grateful and can look to the next year with renewed hope."
Darren Henley, Chief Executive, Arts Council England, said:
 "This continued investment from the Government on an unprecedented scale means our theatres, galleries, music venues, museums and arts centres can carry on playing their part in bringing visitors back to our high streets, helping to drive economic growth, boosting community pride and promoting good health. It's a massive vote of confidence in the role our cultural organisations play in helping us all to lead happier lives".
Sarah Hayes also added:
"Since the pandemic began, we have been working incredibly hard behind the scenes to secure grant funding and use our own in-house fund-raising skills. This hard work has generated £225,000 in grant funding since April 2020 and £15,000 in donations. I am incredibly proud of that! We are a team with resolve and passion and will fight for the future of the Coffin Works."
Notes to Editors
 Arts Council England is the national development agency for creativity and culture. We have set out our strategic vision in Let's Create that by 2030 we want England to be a country in which the creativity of each of us is valued and given the chance to flourish and where everyone of us has access to a remarkable range of high quality cultural experiences. We invest public money from Government and The National Lottery to help support the sector and to deliver this vision. www.artscouncil.org.uk.
Following the Covid-19 crisis, the Arts Council developed a £160 million Emergency Response Package, with nearly 90% coming from the National Lottery, for organisations and individuals needing support. We are also one of the bodies administering the Government's unprecedented Culture Recovery Funds. Find out more at www.artscouncil.org.uk/covid19.