This position has now been filled.
Role Description
| | |
| --- | --- |
| Role Title | Casual Visitor Operations Co-ordinators |
| Working days and times | As required. We will give you as much notice as possible, but some shifts will be offered at late notice due to the nature of the role. There is no obligation to accept shifts offered. You will be covering annual leave, events and sickness. |
| Work location | The Coffin Works, 13-15 Fleet Street, Jewellery Quarter, Birmingham, B3 1JP |
| Organisation Name | Birmingham Conservation Trust |
| Salary | £10.90/hour. |
| Annual leave | As a casual worker, you will receive apportioned holiday pay in line with the hours that you have worked. |
We are looking to expand our Casual pool of Visitor Operations Co-ordinators at the Coffin Works to support daily operations. You will act as Duty Manager to supervise volunteers and the operations of the Coffin Works' site as required. This will involve a mix of day, evening and weekend working across normal opening hours and on event days. The nature of this role means that hours will be irregular, but we expect to offer 1 or 2 shifts a month.
As Casual Visitor Operations Co-ordinators, you will be a key-holder with responsibility for the smooth running of the Coffin Works Museum and the wider Coffin Works' facilities. You will be a self-starter and a people person, as this job relies on both lone working and motivating other people.
---
Museum Operations
Key tasks and responsibilities:
Prepare the museum/site ready for opening including: switching on lights and sound effects, setting up the till and café.
Supervising, motivating and supporting our Front-of-House, Room Enabler, Tour Guide and café volunteers; providing break cover and additional training where necessary. You will always be at the end of the radio and available to operate the drop stamp if volunteers are not trained. You will receive training in all these tasks.
Cover posts where no volunteers are available, to ensure the smooth operation of the museum. You will be fully trained in all roles, including delivering guided tours to a high standard.
Answer visitor enquiries in person, via email and on the phone; dealing professionally and effectively with any customer complaints or concerns.
Supervise any meetings or events booked during the day and occasionally during the evening.
Contact volunteers to fill gaps in the rota.
Ensure café facilities, family activity resources, feedback forms and leaflets are always topped up and available.
Use social media to communicate with our followers about interesting 'live' things happening or events coming up.
Use your time productively during quiet times by developing the museum's online promotional and marketing activity.
Produce leaflets and any relevant literature to promote activities on site.
Cash up daily takings and maintain accurate records.
Close down the museum, switching off lights and locking up.
---
Coffin Works' Operations
Key tasks and responsibilities:
Carry out weekly basic maintenance tasks which include: sweeping the courtyard, clearing the drains of leaves, litter picking, putting out the bins and keeping the store rooms tidy.
Check and clean toilets where necessary to ensure a high standard of presentation and hygiene for visitors.
Act as the responsible First Aider on site (training provided).
Ensure that you adhere to Health & Safety and emergency plans for the site.
Carry out security checks of the property, ensuring that CCTV is operational and that the alarm is set when you lock up.
Answer the telephone and redirect queries as appropriate to other staff members.
Act as the point of contact for our tenants and, where possible, help to resolve any issues.
Report by email at the end of each day to the Museum Manager on the day's activities and any issues or work which needs attention.
Carry out other realistic tasks as directed by the Museum Manager.
---
Relationships
The postholder will be line managed by the Coffin Works and Museum Manager.
You will work closely with other members of the Coffin Works' team.
---
General
Training will be provided in specific areas as necessary, including but not limited to:
Operation of the till system
Safe operation of historic machinery
Tour guiding
First Aid
Food Hygiene
GDPR
---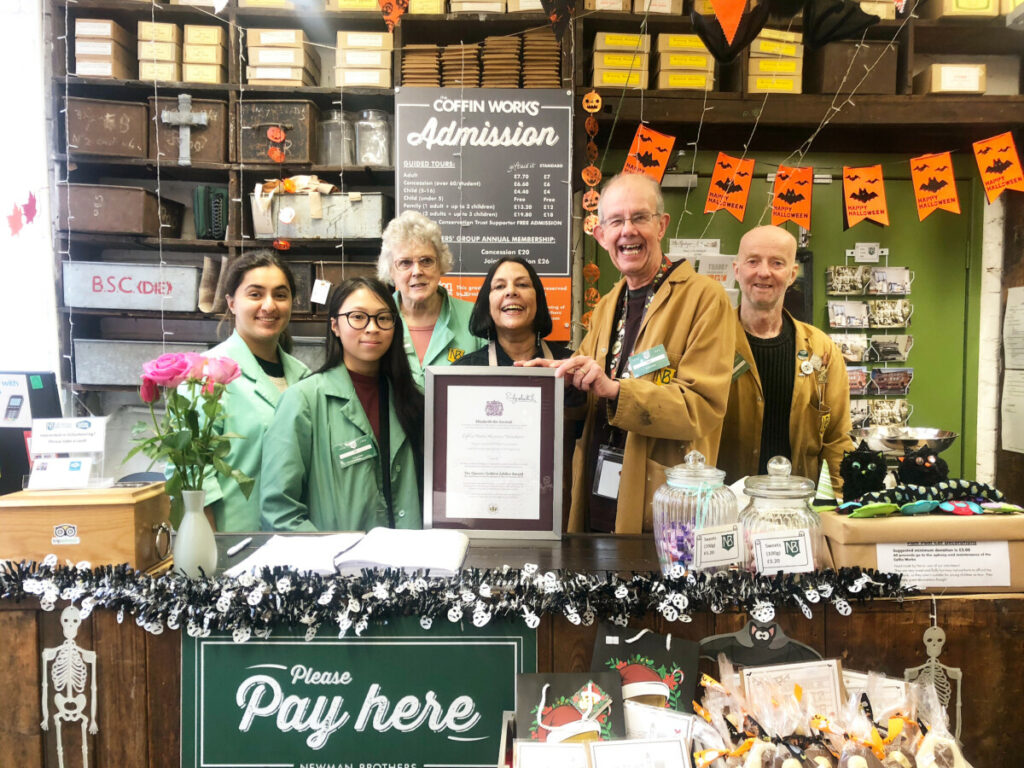 Person Specification
Essential Experience and Knowledge
Experience of working (paid or unpaid) in a customer-focused role in a visitor attraction, museum or similar
Experience of giving tours and/or talks and presentations
Experience of supervising staff or volunteers
Experience/knowledge of managing a rota system
Experience of keyholding
Experience of retail, including cash handling
Knowledge and enthusiasm for industrial, social or urban history and heritage
---
Essential Skills and Abilities
You will be customer-focused with great communication and people skills
Demonstrable experience of key holding
Excellent people, communication and team-working skills
Initiative and common-sense approach to resolving problems
Ability to diffuse difficult situations and stay calm under pressure
Competency with Office IT packages, email and social media
Confidence and ability to lead tours (including school groups) and to demonstrate drop stamp machinery for visitors (drop stamp training provided)
Task-driven and ability to work enthusiastically
Self-confidence in dealing with people of all ages and all abilities
Discretion in handling situations and material in a confidential way to ensure GDPR compliance
---
Education and Qualifications
Good standard of general education, with qualifications in Maths and English at GCSE/O'Level at grade C or above.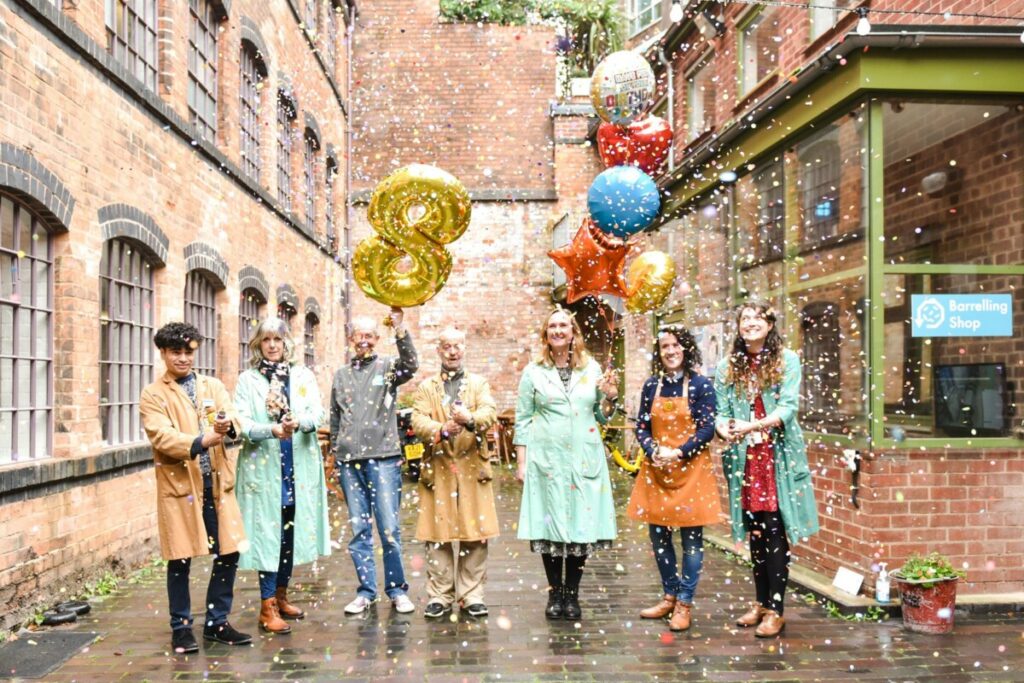 Deadline for applications is 5pm on Friday 17th February. Please apply by sending a CV and cover letter explaining why you think you're right for the role, ensuring that you refer to the person specification and job description.
Please also provide details of two referees at the end of your application.
Applications should be sent to Sarah Hayes: sarah@coffinworks.org
Informal enquiries should be sent to sarah@coffinworks.org or for a chat about applying for this position, please call on 0121 233 4785.
Interviews will be held on Wednesday 22nd February.