It was a rainy morning and the bunting and flags were looking a little bedraggled already: children dressed in red, white and blue were determined that the weather wouldn't dampen their spirits or the planned celebrations. Aston Parish Church had hourly services and some 4,000 people attended services at St Philip's cathedral. Then the sun came out and the people of Birmingham began to come into the city centre, as seen below.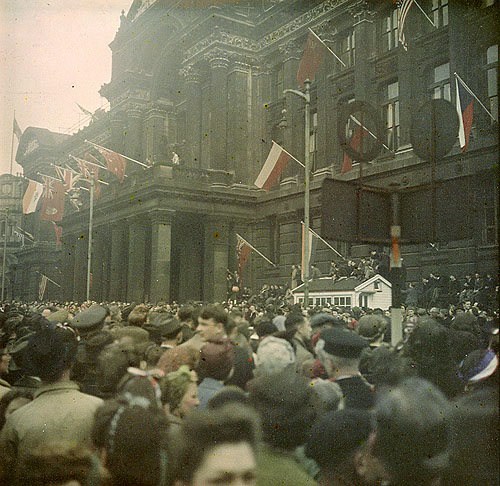 Victoria Square, Stephenson Place, High Street and the Bullring were all impassable for traffic as people sang and danced in celebration. The council hadn't made plans to broadcast Churchill's speech from the Council House but the Lord and Lady Mayor made an appearance on the balcony, cheered loudly by the massed crowds.
Later that evening, after many of the families had gone home, workers made their way into the centre. The King's speech was heard in silence; people were remembering the continuing war in the Far East and thinking of those they had loved and lost. The Lord Mayor told the assembled Brummies how proud he was of what the city and its people had done for the war effort.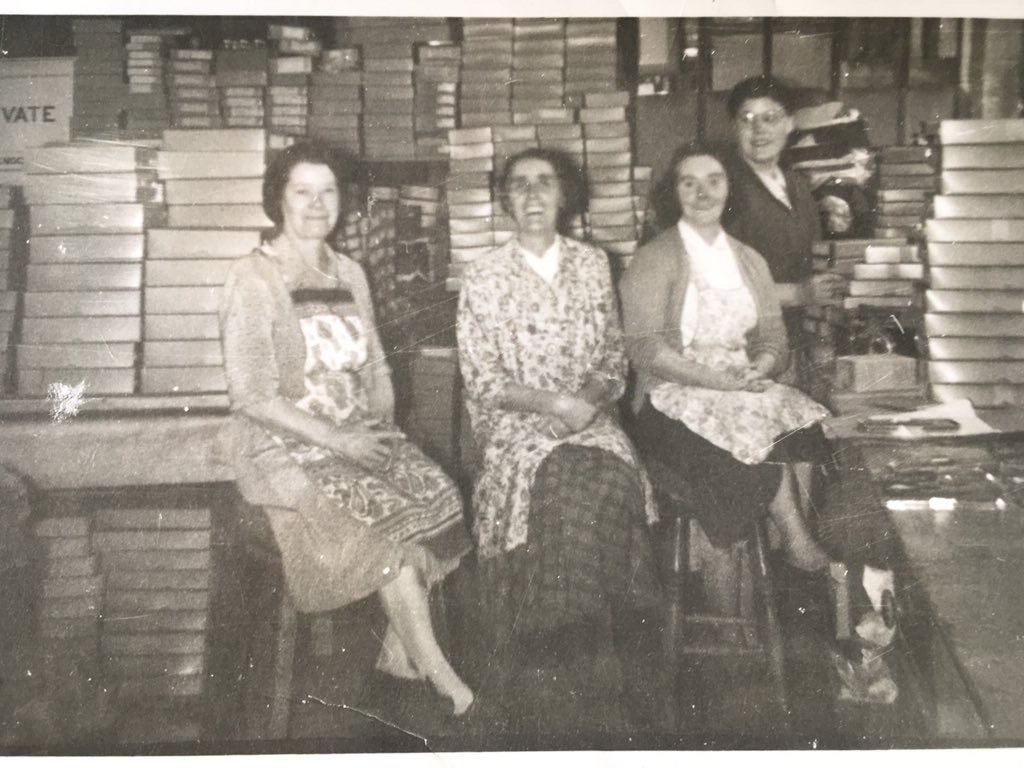 VE Day at Newman Brothers
There were 17 people working in the factory according to the wages ledger in the week beginning Saturday, May 5th 1945 . Dolly Dunsby was in charge of the Warehouse as usual, along with two others. In fact, Dolly and Mrs Woodhead worked together in the warehouse for many years. 
Miss Blaymires, a lacquerer living in Ravenhurst Street in September 1939, was another long term employee. She had begun her working life aged 14 as a brass bedstead lacquerer and her name continued to be in the wages ledger until December 1958.  Miss Earp and Mrs Parkes were both 'scratchbrushers' in their mid forties.
Miss Earp was living in Camden Street and Mrs Parkes in Winson Street in September 1939. Mr Rea was the die sinker and designer and Mr Markley, living in Chestnut Road, was a brass finisher.
Mr Chapman and Mr  Davies worked in the stamp and barrelling shops, Mr Chapman was the stamp shop foreman. There were polishers, finishers and dressers all employed in the Fleet Street factory. One of them may have been taken on as a result of the Situations Vacant advert in the local paper Saturday 13th January 1940; Men for File and Float- used to Coffin Furniture Maybe some of them rushed back home on Tuesday 8th May to join in street parties with their families, maybe some of them made their way through the crowds to the Council House to join the celebrations and to listen in reverential silence to King George's speech, then returned home on the late buses, ready to be back at work the next day.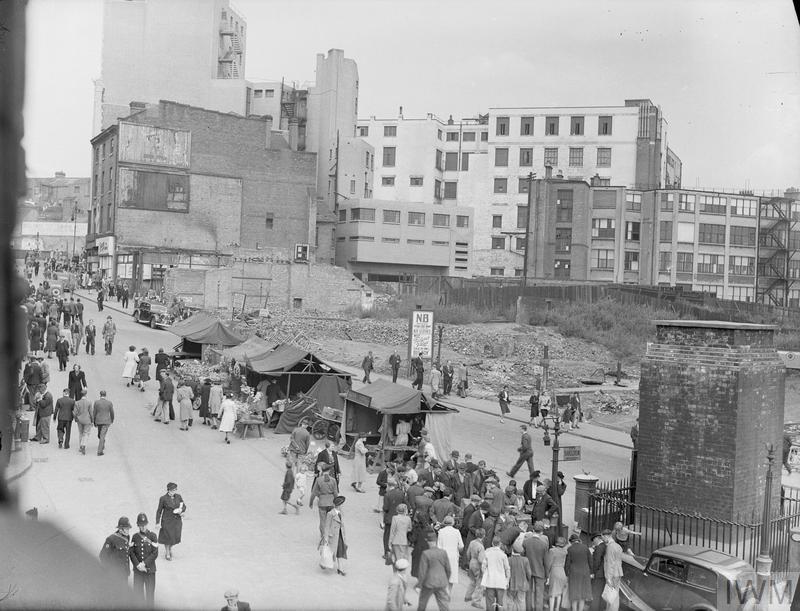 Mary McHenry, Coffin Works' Volunteer